Jason Chaos: Schizophrenic Horror Pop Rap Artist and NYC's Top Party Promoter
Jason Chaos is an entertainment ICON with years of success in entertainment. Starting out as a member of New York's Club Kids along with household names like Richie Rich, Michael Alig, Amanda Lepore and James St. James, the group was recognized as an artistic and fashion-conscious youth culture and for it's members outrageous costumes and ability to PARTY!
Jason Chaos is the former lead singer of the internationally acclaimed underground band He11cell, and is the creator of the newest sensational genre of music entitled Gothic Pop Rap or as he calls it "Horror Pop." Following in the footsteps of Walt Disney, his solo project "Jason Chaos" created by Jason Chaos is a combination of two incredible characters "Blackout" aka "13lackout" and Lux Lightbringer.
As NYC's top party promoter, Jason Chaos throws 13lackout parties on the 13th of every month at exclusive locations around NYC and sometimes the world, with the next party extravaganza taking place in Egypt on the 13th of this month for the event's one year anniversary. 13lackout is a who's who of nightlife celebrities partying in an exclusive environment where everyone is family and everyone is welcome. Going to a Jason Chaos party you can expect amazing DJ's, bands (including performances by "Jason Chaos" where you never know who is going to show up, Blackout or Lux Lightbringer), special entertainment, a laid back ambience and drink specials that challenge other top events in the city, ranging from the Meatpacking District to the Lower East Side.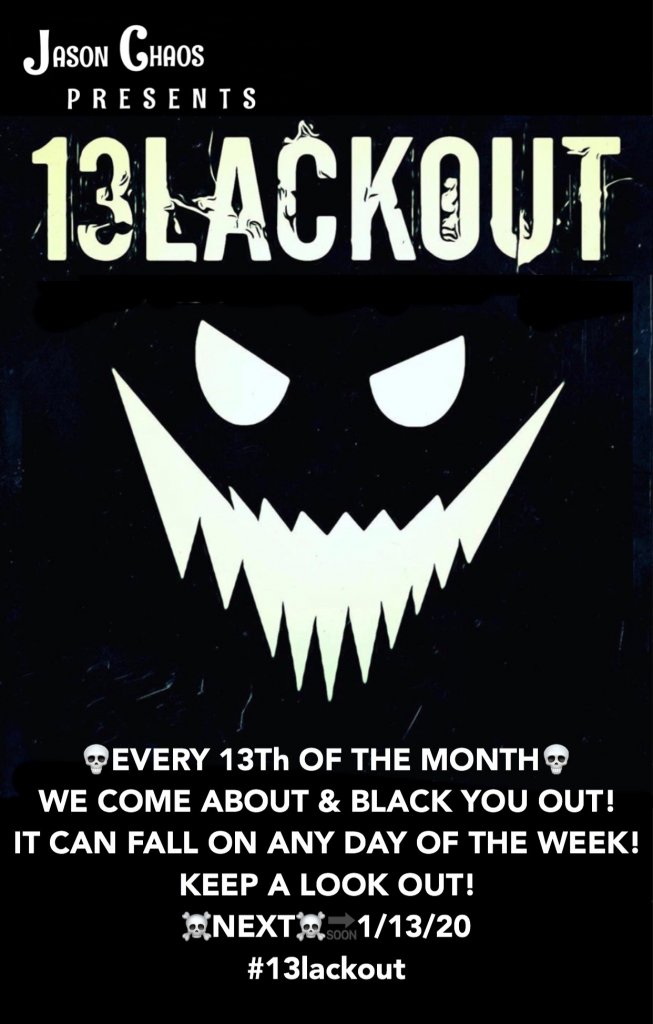 For information on upcoming parties, follow @13lackout on Instagram and @thejasonchaos for news on "Jason Chaos."
For interviews with Jason Chaos contact worldstarpublicrelations@gmail.com