Tiana Walsh is Creating a World of Her Own
The world is gaining lively artists every day and articles like this help audiences find them and become inspired by their drive and vision. New York City is a hotspot for artists who are constantly changing the game and their careers are a source of inspiration for everyone, especially readers of New York Art Life who follow the most important news about artists making moves in the city. Tiana Walsh is an impeccable artist who has been successful in her visionary and has been able to share her love for what she does with a wide audience.
To the Girl That Looks Like Me
The actress has been in the spotlight for a very successful role that has been critically acclaimed and celebrated for its representation of black people. Tiana's work shined in the short film To the Girl That Looks Like Me due to its powerful storytelling and her flawless portrayal of her character. The film was also nominated for an Oscar, and Tiana was published in major presses and magazines for her beautiful work. The film was directed by Ewurakua Dawson Amoah, a brilliant director who personally chose Tiana for the role of Nimdee, due to her unique, artistic personality. Although the role is not entirely based on Tiana, there are elements of her chameleon-like soul that gives inspiration to all artists and creators who know her.
Tiana Walsh's Other Fantastic Films
            Tiana Walsh also worked on several films and projects that varied drastically in terms of her character. She starred in Neutral the music video for Peter Wise's song. It was directed by Sophie Wise and Dan Bink. Apart from To the Girl That Looks like Me, she also appeared in Gold Token, another work by Ewurakua Dawson-Amoah. The two attained a great friendship through collaborating on these two projects. They both appreciated working with the immensely skillful cast and crew, as well as exposing others to Tiana's unique gift of acting. Tiana is always interested in working on projects that have a deeper meaning and an impact on humanity.
Campaigns and Publications
            There are many articles that highlight Tiana's magnificent performance in To the Girl That Looks Like Me. The articles mentioning her name and brilliant work can be found on IMDB, Jamaica Observer, Lifoti, and more. She has been praised for her phenomenal acting skills, and she has also been shining in the world of fashion and inspiration for creatives in the design industry as well. Tiana has been a source of inspiration through fashion and beauty. She was recently featured by Vogue Italia on their website. She enjoys working with designers and makeup artists as they play a key role in the film industry, preparing actors and performers for the roles they will portray, which is why Tiana is also passionate about modeling. It is like acting in that she wears another character's aura and air and becomes another person; there is a story, and something is happening. She collaborated with Pent Makeup and modeled for their glam on their website, as well as Waverless.
            Tiana Walsh reflects how working on these campaigns and being part of a community strengthens her passion for acting and jumping into new characters. It is an exciting process as each campaign and teamwork in coming up with an idea that will capture Tiana's essence. Apart from her work on modeling campaigns that have reached large audiences on websites such as Vogue, as well as social media channels, Tiana also has the following base with whom she shares content that are a source of inspiration.
            Tiana Walsh has been continuously working on new projects and shining through the silver screen with her unmatched energy. Her roles have always had an impact on audiences and inspired them to watch more of her films. After To the Girl Who Looks Like Me and Gold Token, Tiana also starred in Warriors directed by Moise Morancy. She takes on a phenomenal role in the film, which was a great artistic experience for her. She had an incredible time working on the film and recalls how memorable the set design and atmosphere of the film was.
            The directors who have worked with Tiana also recall their time on the film as an incredible experience of watching her glide into a character. Her process is one of a kind and includes different stages of entering a universe of a film, with all of its aspects enhanced to the story and theme. Her process begins before filming even starts. She starts working on her character once she has read the script, and then the first stage is about asking questions about the character; their situations, what they think, why they do the things they do, and how this all affects the entire production. Once she has grasped the idea of the character, it is time to bring that character to life with different elements involving the film itself; this consists of costumes, hair, makeup, the set design, and all other things that the character comes into contact with during the film. But with Tiana, there is more of a connection than just the duration of filming.
            There are many challenges in handling many characters, but Tiana has been able to juggle many different projects at once. She is passionate about meeting and working with new filmmakers and sharing her vision with them. Tiana also has a deep and profound love for New York City and has many ideas that she is planning to execute in the city. Her upcoming projects will be taking place in the city and working with other successful and notable directors. She will also be in a future short film called Bagged 2. Her exquisite skill has been discovered by brilliant directors and she will also be starring in a series called Going Through Changes.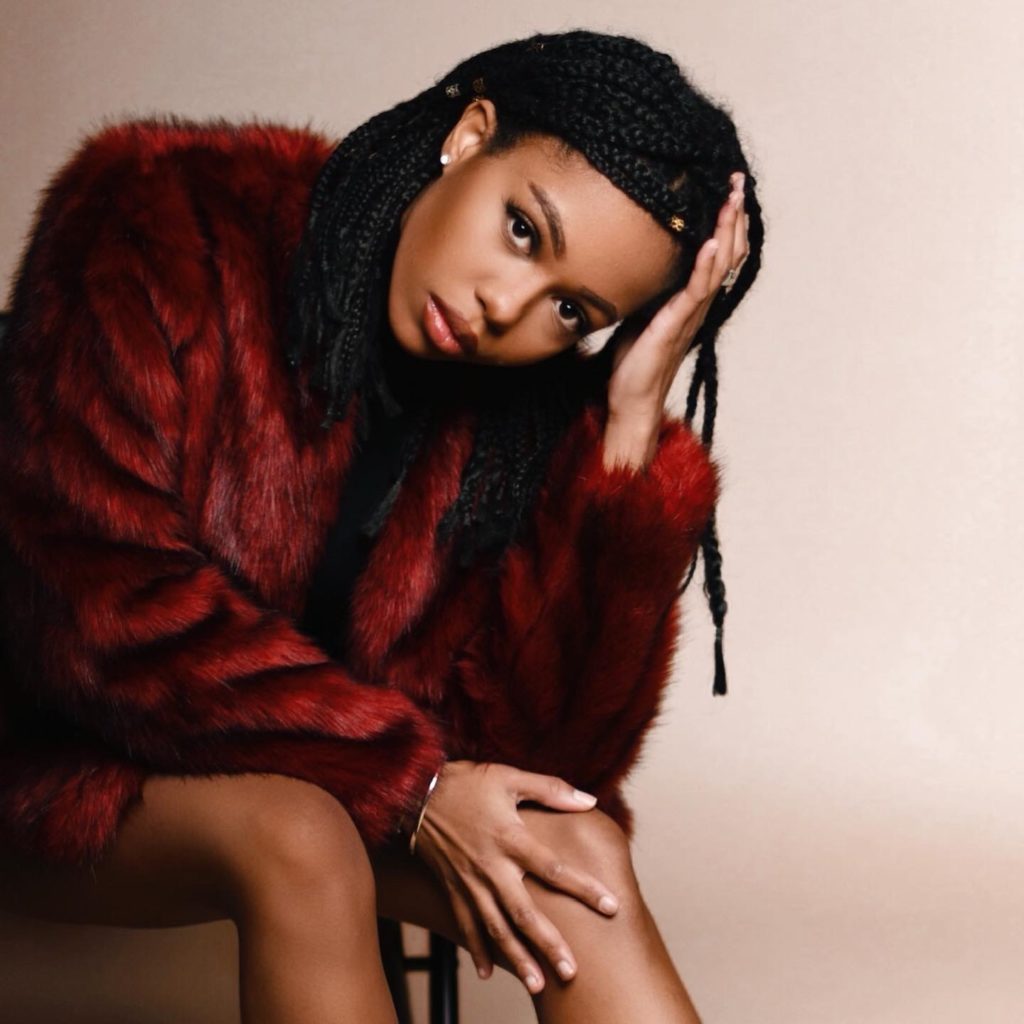 Tiana Walsh and Her Established Notoriety in Her Jamaica
Tiana Walsh is in a privileged position in Jamaica's elite performing arts industry. Known amongst the celebrity circles.  It is no wonder that Tiana's film To The Girl That Looks Like Me was nominated for an Oscar. Having reached the pinnacle of the film industry in the US is one of the reasons she is widely known in her native Jamaica. Tiana is an exclusive, international actress and will continue to work on significant projects for Jamaica.