R&B/Pop Superstar Ian Guerin Releases Celebratory New Single "For The Holidays"
Indie R&B/Pop singer/songwriter/producer Ian Guerin has recently released his first Holiday single entitled "For The Holidays" which is the bonus track on his highly successful sophomore album "Irreplaceable."
Released by Streetwalker Entertainment, "Irreplaceable" spotlights influences from a vast range of genres including R&B, Soul, Gospel, Pop and Funk, also featuring songs that are reminiscent of music from the amazing musical decades of the past.
Writing and performing since age 9, Guerin is now a mature musical force to be reckoned in the world of entertainment, and his new album "Irreplaceable" has already spawned several hits including the four time award-winning UK Best R&B Soul Song of the year Cry,UK #1 single Roll The Dice, and four time award-winning UK #1 single Free Timethat has just been released in the United States.
Musically, "For The Holidays" contains elements of holiday & gospel music, R&B, and Pop/Rock music, while it lyrically explores a proposal to quote "Be An Item" with a significant other just during the Holiday period in lieu of spending the season alone.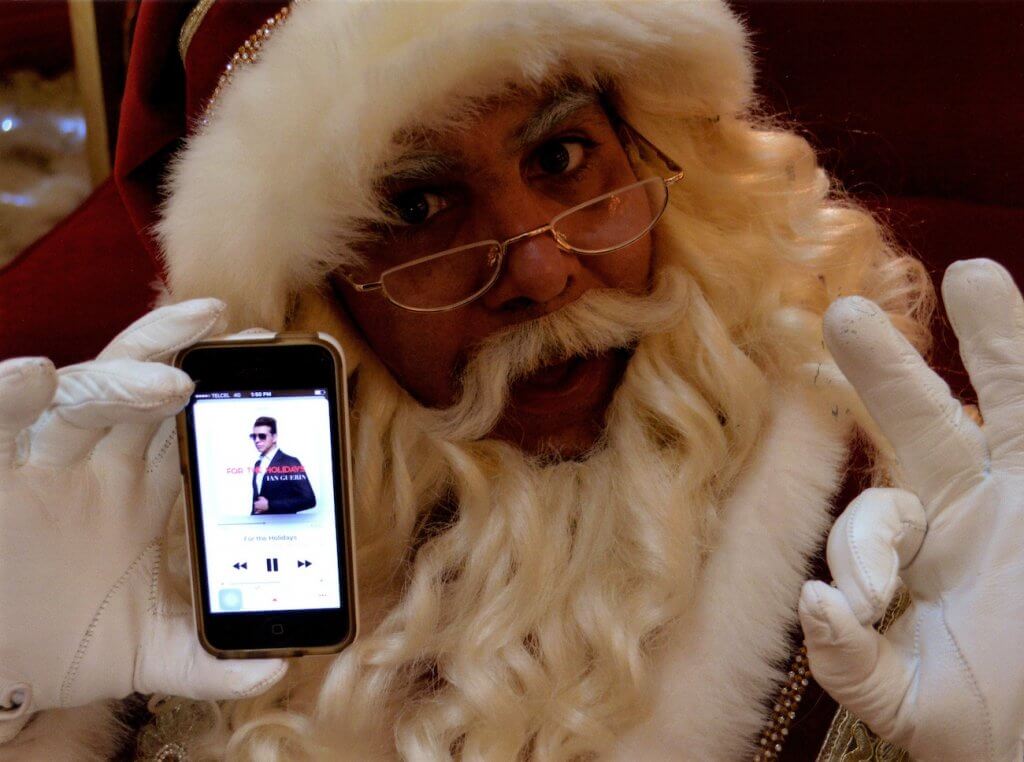 "Most people want to have someone to be with during this time of the year, and finding someone to hang with just during Christmas is something I myself have been thinking of doing for years, so I figured I'd lay the idea down in a song and that's how "For The Holidays" came about," says Ian Guerin.
Check out "For The Holiday" everywhere here:
https://songwhip.com/song/ian-guerin/for-the-holidays
Watch the "For The Holidays" Lyric Video by Ian Guerin here:
Follow Ian Guerin on the web:
Ian Guerin Album "Irreplaceable" Streaming https://songwhip.com/album/ian-guerin/irreplaceable
Twitter @IAmIanGuerin
Instagram https://instagram.com/IAmIanGuerin
Facebook https://www.facebook.com/IAmIanGuerin
Reverbnation https://www.reverbnation.com/ianguerin
For interviews or more information contact worldstarpublicrelations@gmail.com