Sachin Ravindran. How Far Are You Willing to Go for Your Dreams?
The Steps to Becoming Good at Media Work
The Risks of Media and the Reward
Sachin Ravindran, A Media Professional You Need to Know
Chasing dreams is something every person wants to do. Along with going after your passion, there are always the thoughts that come into your head, whether you can do it or not. There are always challenges along every journey, even if it isn't your dream. So why not chase your dreams and face the challenges that'll become opportunities? The best way to combat those hardships is to turn them into chances that'll prove your abilities, and that is something that all great artists have done with their work. In this case, we will elaborate on the work of media professionals and how they tackle things in their way to create a story.
Knowing The Challenge
There's something different with the challenges that may arise in each career field. Even some artists who work across different mediums go through hardships that aren't entirely the same. It's important to know what you're going through before you make a commitment to a specific classification of art. For instance, painters have different goals to reach than photographers. They deal with light and value, whereas photographers use light and value in a specific environment, or create it to achieve the composition they want. Although the endgame of each career isn't that different and it is still all art, the modes of getting there are drastically different. So, for a media professional, an aspiring media producer or cameraman must know what they're dealing with.

The Steps to Becoming Good at Media Work
Let's say a person wants to become a media professional to become involved in the process of developing a story that is either happening or a story that needs to be told/retold for the world to hear it. There are so many aspects they must consider; first of all, who is your audience? Think about the people who will read or watch the content you are creating.
This will affect the way you develop a narrative and the things you wish to include in your content. It will also affect the sources you go to for sharing your story, which is pretty much the last step of the way. Secondly, what things do you need in order to capture your audience's attention? A story must be convincing and all, but media professionals work with great equipment that enhances their skill in storytelling. And being able to handle this equipment such as cameras are crucial to the job and having that skill will expand your abilities as a media professional. But these factors are essential and are not as much of a challenge as they are lessons.
Another important factor is making connections. This can't be emphasized enough. As the media industry is full of individuals who are in the process of creating a narrative, being close to those people can pull you into a step of their work and make collaboration possible. An important part of all media productions is collaborations, as each professional can fulfill a part of the story being told. One person works on the narrative, another sets up the cameras for the content to be shot, and others assist with editing and sound mixing, and many other parts of media that need to be polished before the content is shared with the targeted audience.
The Risks of Media and the Reward
There are some risks that are at a higher level than others. For instance, some events that happen as we watch them being covered are quite dangerous. They are still followed though, which is crucial for media professionals to work closely at the site and capture content that is sensitive. This content could be about human activities or natural disasters which are equally threatening in their own ways. There is so much a person can do to protect themselves from the dangers that arise in these situations. But the content that media professionals shoot is quite close to the site of these incidents sometimes, which means they are risking a lot for a large number of people to witness an event unfold through history. But for them to be behind developing such stories and capturing them live is one of the greatest rewards and something they will cherish forever.
Sachin Ravindran, A Media Professional You Need to Know
            In the media industry there are many individuals you must know in order to get inspiration and learn from their work. One of the greatest media professionals right now is Sachin Ravindran, who is multi-disciplinary and exquisite in storytelling. He is currently based in Edison, New   Jersey while being connected to many different cities for stories. He has been at the top for many long years while collaborating with other incredible professionals. His work is mainly concentrated on postproduction. His main topics of interest are national and state politics, human interest, sports and fashion events, business functions, news features, and other stories that consist of intense detail and a unique narrative.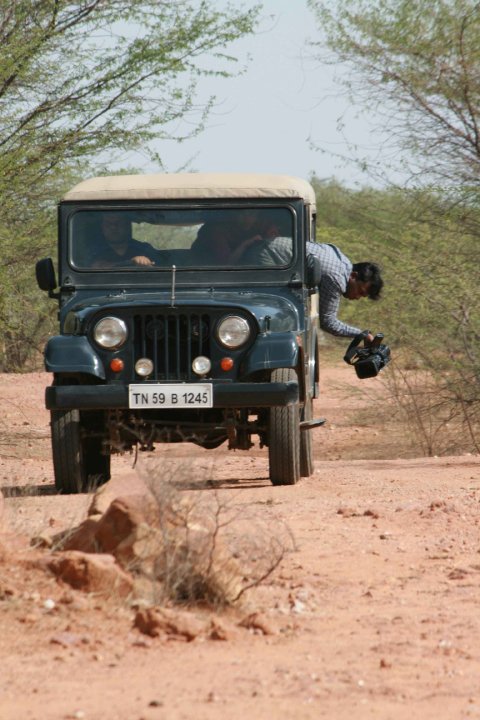 Sachin Ravindran has been working as a creative head at Streaming Pixels Media, which he co-founded. At Streaming Pixels Media, professionals produce shows and documentaries for different channels. His other work includes media consultancy for channels such as Newsnation, NDTV, and Times Now. His experience is so rich and deep with stories that changed people's lives. He had first-hand experience with video journalism, and he worked closely with the first team that launched Times Group's Business Channel ET Now.
Sachin Ravindran was sent off to find daily material in various ministries as well as corporate houses. He had close work with many major events in which he shot and set up multi cameras for major programs. For instance, he shot for the series Indiamart Leaders of Tomorrow and set up the camera work for Lufthansa Pioneers of Tomorrow.
Sachin Ravindran had a deep passion for camera work and photojournalism from the very start. He was a cameraman for Sun TV Network in which he covered Daily News National, as well as working on individual assignments and independent stories which he shot and developed. Sachin Ravindran has been constantly making big steps on his way to an incredible narrative, which inspires all artists to do the same and to follow the passion in their hearts. He's worked in exciting venues, and in contrast taken vast risks to cover stories many people want to hear. But this is all part of bringing the dream of a passion to reality.
You can read a full interview by Sachin Ravindran in NY Art Life Magazine.