Todd Braley To Release New Feature Film "Silence" On Saturday June 1st, 2019
Director/Producer/Writer Todd Braley is releasing his new Feature Film Silenceon Saturday June 1st, 2019.
Starring Elisabeth Larson as Katelyn, Silenceis a gut-wrenching drama about sexual assault, PTSD (Post Traumatic Stress Disorder), and recovery. In Silence, a young woman is brutally attacked and now has to deal with trying to put her life back together.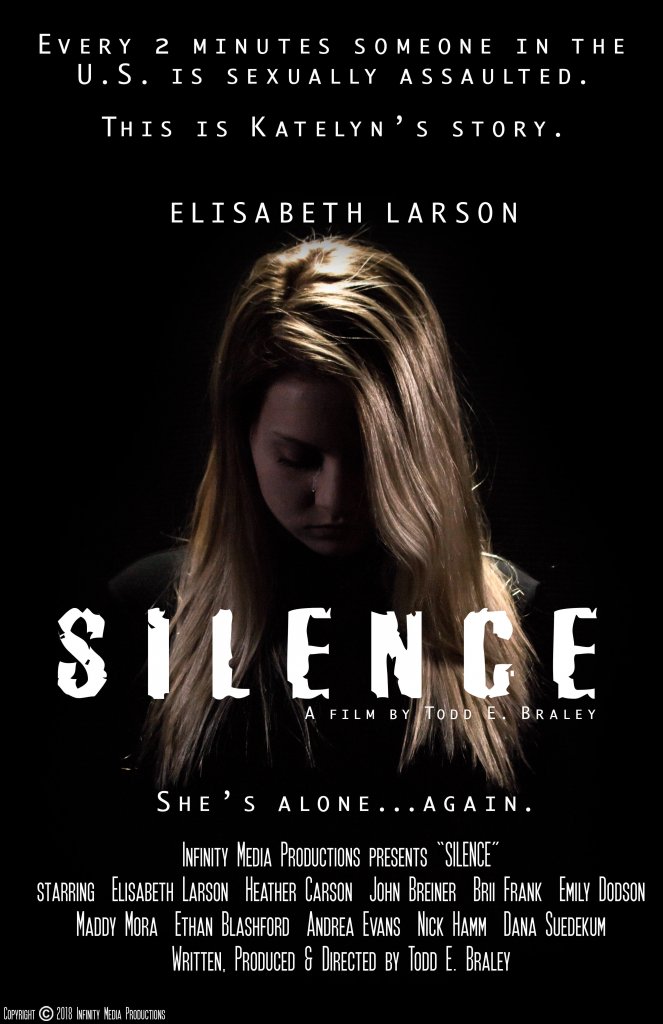 Silence tagline: 
"Every 2 Minutes Someone In The U.S. Is Sexually Assaulted. This is Katelyn's Story. She's Alone…..Again."
Todd Braley is a well-known writer/producer/director known for the feature film Misfit, the Jaws Fanatics documentary, and the TV Series "Surviving The Dead." He has just started pre-production on his next project Paradise Road. He is also the CEO of Infinity Media Productions https://infinitymediaprods.wixsite.com/infinitymediaprods and the CFO of Sumner Twins Talent. 
Watch the film on ReelHouse here: https://www.reelhouse.org/infinitymediaprods/silence?fbclid=IwAR3yMaRg8GxeD7VXQH-Aup9jGGu83d4VbxWYEsD6ipZ-BnU5cO5yhGzzt5w
Purchase your copy of Silence in the Infinity Media Productions Store on Facebook here:
https://www.facebook.com/infinitymoviestore/
For interviews with Todd Braley or more information contact worldstarpublicrelations@gmail.com