2022 New York City Theater Trends
As we move into our third year of navigating a global pandemic, the way we experience theater continues to refine itself and adapt to new forms of technology, inclusion, and innovation. Backstage's awards editor Jack Smart perhaps put it best when he said, "Big picture, years from now, looking at the entertainment industry in general, the pandemic is going to have these great benefits because it was an opportunity—or an obligation—to reassign some values, to reassess, to rebuild, even."
That all being said, with the inevitable unpredictability of the virus, theaters should be prepared to handle yet another year of inconsistent artist and staff availability, cancellations, flight interruptions, and visa processing delays. As NYTimes staff writer, Michael Paulson, reminds us, "In December, so many theater workers tested positive for the coronavirus that, on some nights, half of all shows were canceled — in a few troublesome instances after audiences were already in their seats."
Hybrid Models
The online experimentation that we have seen over the past 18 months is likely to stick around even past the pandemic, as it is increasingly accepted as a part of the theatrical landscape. Many shows are now presented in two versions, in-person theater and digital theater. This is optimal for two reasons: 1) It allows those who would not attend a show out of COVID concerns to be able to enjoy a performance from the safety and comfort of their home & 2) It allows people who do not live in NYC and who do not have the means to travel to the city to be able to enjoy performances remotely. Please note, Broadway's mask-and-vax policy will remain in effect at least through April, regardless of New York State's plan to ease up on mask mandates.
If the virus is rampant throughout the winter and spring, we can also expect companies to create more opportunities to experience theater outside through street, park, and pop-up shows.
Diversity and Inclusion
As our country reckons with our uncomfortable history of racial, gender, and sexual discrimination, theaters are leading the charge with a push for inclusivity in the portrayal of different identities' lived experiences.
Inspired by the tragedy of Trayvon Martin, Antoinette Chinonye Nwandu's Waiting for Godot & Exodus inspired Pass Over was the first new play to make its Broadway debut in 2021. This play tells the story of Moses and Kitch, two Black men passing time on a city street corner until a stranger wanders into the space and disrupts their plans.
Douglas Lyon's family comedy Chicken and Biscuits also debuted last year to critical acclaim. This play about a funeral tradition set at a Black church, marketed as Broadway's "dishiest" show, is a comedy about universally felt tensions at family events that can touch the hearts of anyone.
Unfortunately, there is still room for growth. Instead of centering the lives of Trans individuals for the reopening of Broadway in 2021, a poorly timed rendition of Mrs. Doubtfire was shown instead. Nothing says "poor taste" in this day and age than a musical comedy adaptation of a movie about a straight man who disguises himself as a woman so that he can fool his ex-wife into allowing him to spend time with their children, as their nanny.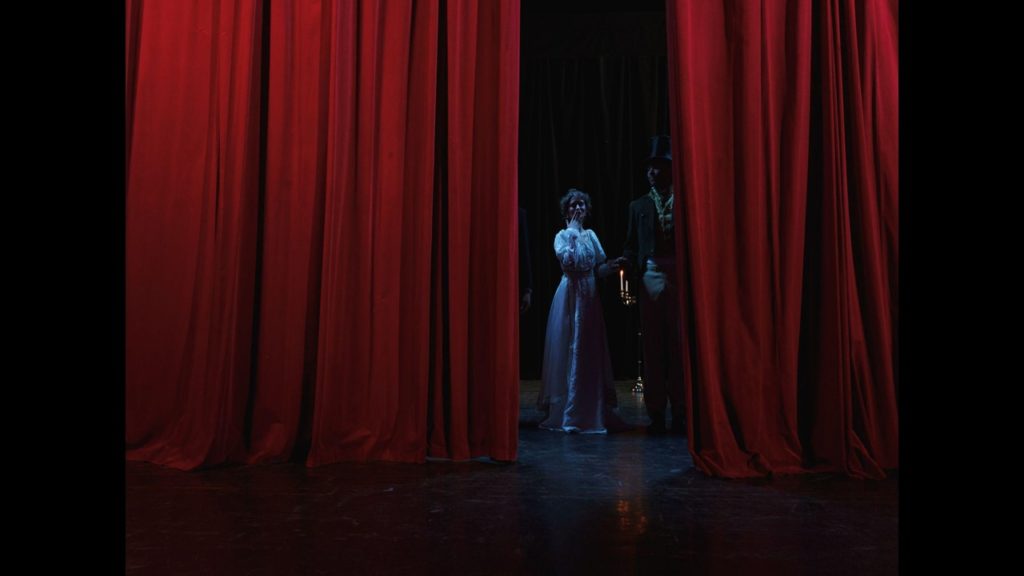 Off-Broadway Shows
While theater in the city cautiously eyes the future, a lot of exciting productions are set to show at Off-Broadway venues in 2022.
Clare Barron of Dance Nation and You Got Older fame is debuting her latest venture Shhhh, a macabre look at trauma, kink, pleasure, and revenge. The cast of the Atlantic's world-premiere production also includes Janice Amaya, Annie Fang, Nina Grollman, Greg Keller, and Constance Shulman.
Tariq Trotter, better known as the Roots' Black Thought is teaming up with screenwriter John Ridley (12 Years a Slave) for a musical adaptation of George S. Schuyler's satirical 1931 novel, Black No More, about a machine that turns Black people white.
Directed by Ralph B. Peña Lloyd Suh's The Chinese Lady is a dramatic interpretation of the story of Afong Moy. A tale of dark poetic whimsy and a unique portrait of the United States as seen through the eyes of a young Chinese girl in the early 19th century, The Chinese Lady shares her impressions of a young country struggling with how to define itself.
It is worth mentioning that some Off-Broadway theaters that closed in 2020 are still on hiatus until Fall of this year & that even among theaters that have announced their shows for the upcoming season, many still have yet to release specific dates for their shows out of fear for expected scheduling changes due to future variants of the virus.