Actor/Voice Artist Steven P. Hamm Narrates "The Seasons of Sam Rock" Audiobook Written by Author Ann Wilmer-Lasky
Actor/Voice Artist Steven P. Hamm has just released his newest narration in the  audiobook "The Seasons of Sam Rock," written by author Ann Wilmer-Lasky.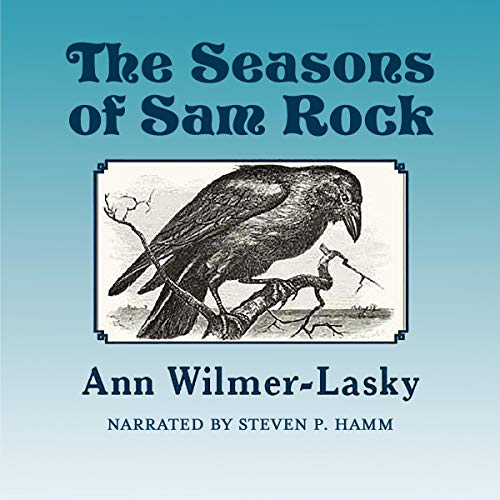 1940s Hollywood detective Sam Rock might survive Summer's lure, the last days of Autumn and Winter's grave, but he will struggle to welcome Spring.
"The Seasons of Sam Rock" is noir novel with a wry sense of humor. In it, Sam must find Summer Banning's missing brother, solve Autumn Moran's vicious murder and discover who's buried in an unmarked grave freshly dug in the back corner of an unkempt cemetery come Winter.
Driving his black 1938 Chevy coupe and sporting his ever-present fedora, Sam moves with ease between the swank parties and the seamy-side of the glamorous Hollywood façade. Throughout the novel, he is shadowed by a murder of ravens – their beaks and razor-sharp claws perhaps responsible for some of the bodies he encounters – and Madame Marie Delacroix, a raven-loving, redheaded French woman whose husbands tend to die mysteriously. She believes Sam has something that belongs to her – a little black book he just might have to die for.
Get your copy of "The Seasons of Sam Rock" narrated by Steven P. Hamm on Audible today:
https://www.audible.com/pd/The-Seasons-of-Sam-Rock-Audiobook/B08ZGV8VQF?source_code=AUDFPWS0223189MWU-BK-ACX0-245845&ref=acx_bty_BK_ACX0_245845_pd_us
Just dubbed Rising Star 2021 by The Hollywood Digest, Steve Hamm has had a stellar year working at his craft in between his helicopter piloting, acting and his voice over career. http://thehollywooddigest.com/hollywood-digest-2020-best-on-earth-awards/
The official website for Steven P. Hamm may be found at https://www.stevehamm.org