Charlie Hoxie Speaks About "The Grand Unified Theory of Howard Bloom"
Charlie Hoxie is a filmmaker, producer and editor for Brooklyn's BRIC TV, an arts and cultural organization based in Brooklyn, New York. Hoxie is the winner of three New York Emmy Awards for his film work. In 2017, two short films edited by Hoxie, "Hairat" and "He Who Dances On Wood" premiered at the Sundance Film Festival and Hot Docs Film Festival, respectiely, and his short documentary "Coach Nilson" premiered at the 2018 Big Sky Documentary Festival. This talented filmmaker and the smartest man on the planet author Howard Bloom have now collaborated on a feature-length film entitled "The Grand Unified Theory of Howard Bloom," which premiered at DOC NYC last November.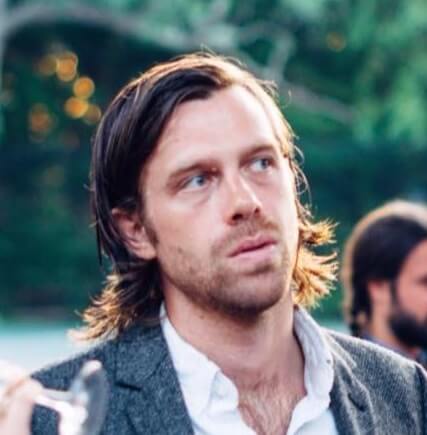 "The Grand Unified Theory of Howard Bloom" is set for Digital release on July 21, 2020, distributed by 1091 Media. Thus far the film has gained rave reviews and has been accepted internationally at the Not Film Fest in Italy. It has also been shown at the Santa Barbara International Film Festival and has been welcomed for the Raw Science Film Festival in Los Angeles, and won Best Picture at the Design Science Film Festival in San Juan Batista, California. Currently the documentary is being offered for pre-sale and is expected to have record breaking sales.
The audacious and at times esoteric visionary Howard Bloom is a mesmerizing and charismatic character whose bewitching persona enchants all of those that are fortunate enough to cross his path. His enthralling and hypnotizing stories beckon those he meets to learn more about him, hence "The Grand Unified Theory of Howard Bloom."
During the 1980's Howard Bloom ran the biggest PR firm in the music industry with an epic list of clientele including: Michael Jackson, Bob Marley, Billy Joel, Joan Jett, Alice Cooper, Billy Idol, Queen, Prince, Aerosmith, John Mellencamp, and about 100 more. Then a tragedy was unleashed causing Bloom to be stricken with a rare disease that left him bedridden for 15 years. During this time, he reinvented himself and went back to his roots of microbiology, theoretical physics and psychology. Eventually he resurfaced but this time as an original scientific thinker, putting out one book after another, each work connected in a quest to understand humanity's place in the cosmos. Now at 77 years old and feeling stronger than ever, Bloom believes he has figured out what the universe wants from each of us…..
I had an intimate conversation with Charlie Hoxie regarding the making of the movie and a rare collaboration of two talents….
How did you become involved with the film?
I'm a producer for BRIC TV which is a nonprofit, Brooklyn focused media company based in Brooklyn. There is a larger organization called BRIC, and within that is BRIC TV which is who I work for. As a producer for BRIC TV I've been producing, directing and editing documentary content on the channel for nine years now. Back in 2016 I started doing slightly longer form documentaries. I did a 15-minute documentary about a ping pong coach and the young ping-pong athlete that he trains which played at the Big Sky Documentary Festival in 2018. After that I was looking for another project and I was introduced to Howard through my boss, Aziz Isham, who is the executive producer of the channel. Howard had come to BRIC to pitch the TV version of his "Grand Unified Theory of Everything in the Universe Including Sex, Violence, and the Human Soul" which was a television concept he had come up with many years ago. He was invited in for a studio interview in 2016. As I was finishing up the ping pong project, Aziz showed me some of the material he had shot in the studio and he asked me if I was interested in doing something with this project. I saw the footage and I have a bit of a science background, I studied geology in college. I was kind of fascinated by Howard's large scale lens of looking at the world and the cosmos and humanity and how it all ties together. So, I set up the meeting. I found Howard's pitch for the TV show interesting, but I thought it would be more interesting to make a film about Howard and his incredible story. So, Howard and I hit it off and took it from there.
How is BRIC TV shown to the public?
We are on Brooklyn cable TV as well as online.
How did the movie wind up in the film festival and winning best picture?
When we started filming in 2016, I originally thought that it would be kind of longer but still a short documentary in the 15 to 20-minute range. I actually made a 20-minute version of the film and at the end of that we realized there was still so much more to tell about Howard's story. Originally it was Howard's background and how he got to where he is today. But then after I edited that version Howard had just joined tinder and was looking for a new girlfriend and he was redoing his will so he could leave everything he owned it to his biggest fan who was this bodybuilder in Dubai who he had never met. So that was kind of this thread that I wanted to continue to follow and that's what we ended up doing throughout 2017 and 18. I had the support and blessing of my colleagues at BRIC so by 2018 I had enough material I thought to edit the proper feature length documentary with the goal of getting it into a festival. This film was a big step for BRIC TV. It was our first feature length documentary.
Tell me a little bit about your background?
I grew up in Evanston, Illinois right outside Chicago. As I said I studied geology in college, but I became interested in film production towards the end of college. I came to New York with no film experience but with a strong interest and a desire to learn the trade. I interned with Alex Gibney, a very well-known documentary film director and producer. Eventually I decided to get some more formal training, so I went to NYU journalism school and did their news & documentary program that they have there. I had a great experience there where I received hands-on filming experience. I've been basically working for BRIC ever since then. There I've had a lot of creative freedom. My job there has been to find and document amazing people and stories in Brooklyn.
What is the premise of the movie?
Howard is a very complex character. It tells the story of Howard Bloom and how he's lived many different lives. We talk about his career in PR when he was the biggest music publicist in the music industry. We were able to get Joan Jett to speak with us about Howard. They are very close. It's essentially about him as a successful publicist until everything came crashing to a halt when he had chronic fatigue syndrome and was bedridden for 15 years. But in that time, he reinvented himself, got in touch with his true passion which was science and writing. We follow Howard on his present day quest contemplating his legacy, traveling and working to promote his ideas and philosophies. The way the film is structured is it is broken up into chapters that reflect some of those ideas and philosophies. Obviously with Howard and his work we could do a 20-hour series on it so it's really kind of an introduction to Howard.
How and when will the general public be able to see it?
On July 21 we will have the digital release which will be available to purchase through iTunes.
"The Grand Unified Theory of Howard Bloom" Official Trailer:
Pre-Order "The Grand Unified Theory of Howard Bloom" available July 21st here: