Lethal Injektion To Release Highly Anticipated New Album "Broken" On Friday, April 26th, 2019
West Coast Metal Sensation Lethal Injektion are releasing their highly anticipated new album "Broken" on Friday, April 26th, 2019. Follow Lethal Injektion on Twitter @LInjektion for all the latest updates and shows!

Tucson Arizona based cross over band Lethal Injektion exploded onto the music scene in early 2016. The band's very 1st show came on January 8, 2016 at the historic Rialto Theatre in downtown Tucson. This event led to over 600 pre-sale tickets and Lethal Injektion made an immediate impact in their home town.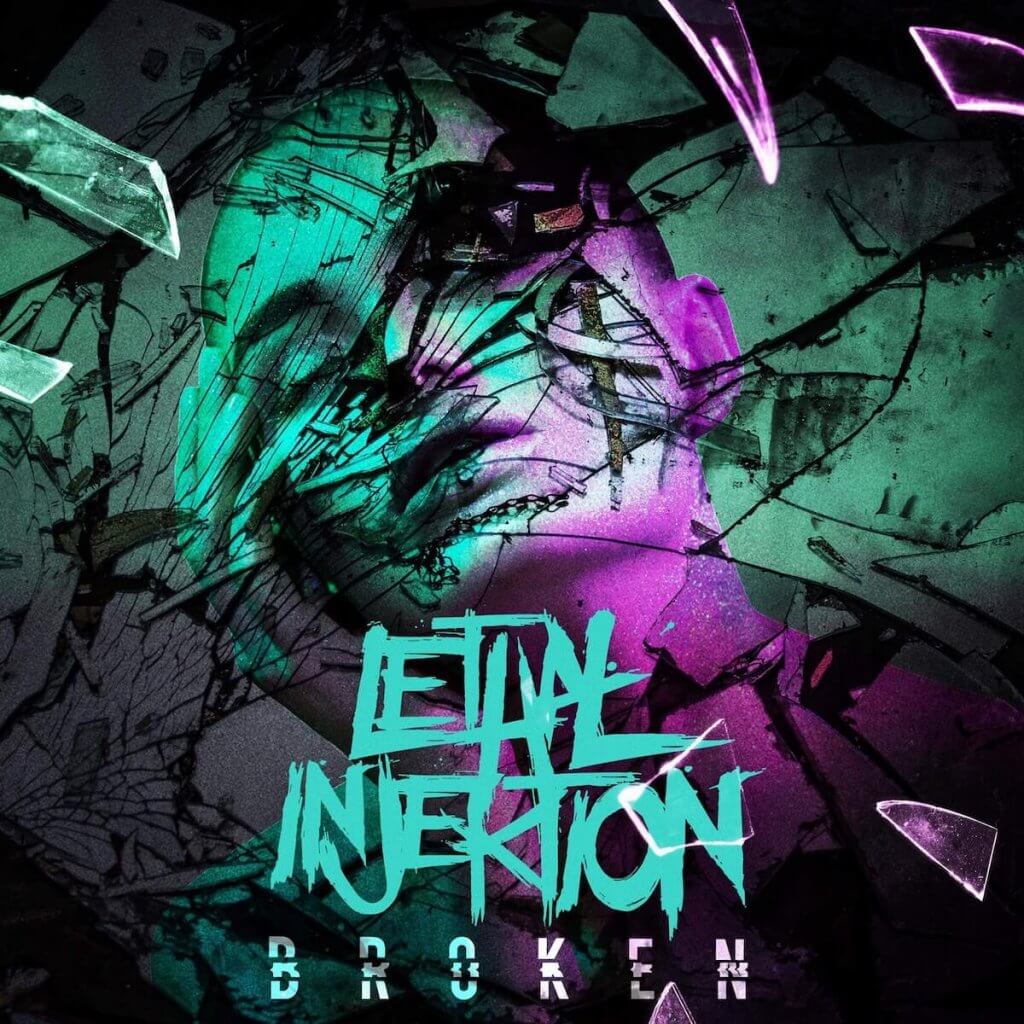 They immediately started recording with mega producer Matt Good (Asking Alexandria, Hollywood Undead) and released their 1st EP "Sex Is Power" on March 3, 2016 going on to hit #8 on ITunes for new releases, #1 on Amazon new releases. The highly anticipated LP " Sex Money Power" was released on July 22, 2016 showcasing 13 songs including the single "Verbal Warfare" that featured Tech N9ne & Twista and reached #4 on iTunes, and once again #1 on Amazon where it stayed for 3 weeks.

The band began playing much larger shows, festivals and short tours and while continuing to grow the name and brand everywhere they performed. Lethal Injektion stayed hungry and immediately started writing & recording their highly anticipated sophomore record in late 2016. The band released "Judgement Night" on September 22, 2017 showcasing 16 songs including "The Crossover" & "Blinding Light" peaking at #2 on ITunes and #1 on Amazon. This album caught the attention of the world famous World Star Hip Hop. WSHH premiered the bands music video "The Crossover" which generated over 1.4 million views in 3 days on their website.

Lethal Injektion has played with the some of the biggest names in music, including Weezer, Panic! At The Disco, P.O.D., Body Count, Islander, Lynch Mob, Trapt, Powerman 5000, Orgy, Saliva, Tantric, BobaFlex, Hed PE, Crazy Town, Tech N9ne, King LIL G, and 9 Electric, as well as recorded with some of the biggest names in the industry, including 2 headlining tours, over 3 million views on YouTube, 700,000 Spotify streams and 3 #1 chart topping albums independently. Fans are ready  for the release of Lethal Injektion's  3rd LP album  "Broken" that will be available worldwide on Friday, April 26th, 2019.

Watch the lyric video for Lethal Injektion's hit single "The Truth" here:

https://youtu.be/sMEWumtqhks



Follow Lethal Injektion on the web:

Facebook: https://www.facebook.com/LethalInjektionMusic


Instagram: https://www.instagram.com/LethalInjektion


Twitter: https://www.twitter.com/Linjektion
YouTube:https://www.youtube.com/MrRuffLife


Spotify: https://open.spotify.com/artist/2VqHwc8LWIHcav9VEC0BG3?si=T2W3R7o0TS-5MS5xgYcb-w

For interviews and more information contact worldstarpublicrelations@gmail.com