Michi Kwan:Marketing Specialist & Coach
The art world of today requires so much activity and presence in social media and many artists have successfully been able to create a career out of what they love and what their passion is. These artists have reached those successes by just promoting their work and reaching more audiences that will fuel their creative endeavors. In fact, some of the most engaging content across art, music, and literature is shared and viewed on social media platforms as they are in demand by users. For instance, it is most accessible because we have most of the social media apps on our phones and we take our phones everywhere with us, so it is most convenient to get content from that way.
Introducing an Marketing Specialist and Coach: Michi Kwan
You're our life is committed to introducing these amazing artists to you. Part of our mission is to discover people who are creating a change in the way the arts are found and what is considered as art and it is also important to dig deep into these people's processes and to understand what they do and how they are changing the art scene and that way we will also become inspired and find out ways in which we can upgrade our presence in the art world. A content creator that you must know is Michi Kwan. She is also a marketing specialist a brand consultant and a coach for people who would like to promote their creative careers on digital platforms in this article we will be talking about her work as a consultant as well as a content creator and how she wishes to create change in this industry.
Michi Kwan's Background as a Marketing Consultant
Michi Kwan has had a very successful past as a marketing consultant and Content Creator Coach. Currently, she works at Shopify where she is a Senior Merchant Success Manager and a Marketing Specialist. She has grown a lot of customers as well as driving customer loyalty and she has linked the company to different products and strategies that will rich their growth and success in finding the correct and intended audience. She is also a collaborating asset across product managers, partners, solution architects, researchers, designers, engineers, and other individuals that are part of the company. She has a very significant role because she determines the audiences that will be viewing the company and trying out their products. The strategies and methods that Michi Kwan uses are practical and usable across different careers such as artists designers, creators, and other people who wish to promote their work and to find viewers that will bring them engagement and lucrative growth.
Michi Kwan has also been a manager and a marketing consultant at Capgemini Invent. She has led multiple three to five consultant teams directly providing recommendations to regional and global CEO CFO's etcetera she's created a lot of customer life cycle journeys and has translated requirements into features and road maps to develop digitals transformation with savings of seven million USD per year while collaborating cross-functionally and regionally across the USA. She has also led workshops using design thinking, capturing customer user journeys, business flows, and to-be design. She's had a lot of major clients such as PepsiCo Global, Richemont, Cartier, Van Cleef, IWC, etcetera. and she has also achieved the first highest feedback rank for individuals from the director and sponsor for exceeding project delivery expectations.
It is interesting for you to know that Michi Kwan has also worked as CHANEL as a Regional Senior Business Analyst where she executed a product vision and strategy and marketing automation working with various customers and business users as segments. She's had major success in the way she designs her methods and techniques and delivering the most audience that will bring the most profit for the company.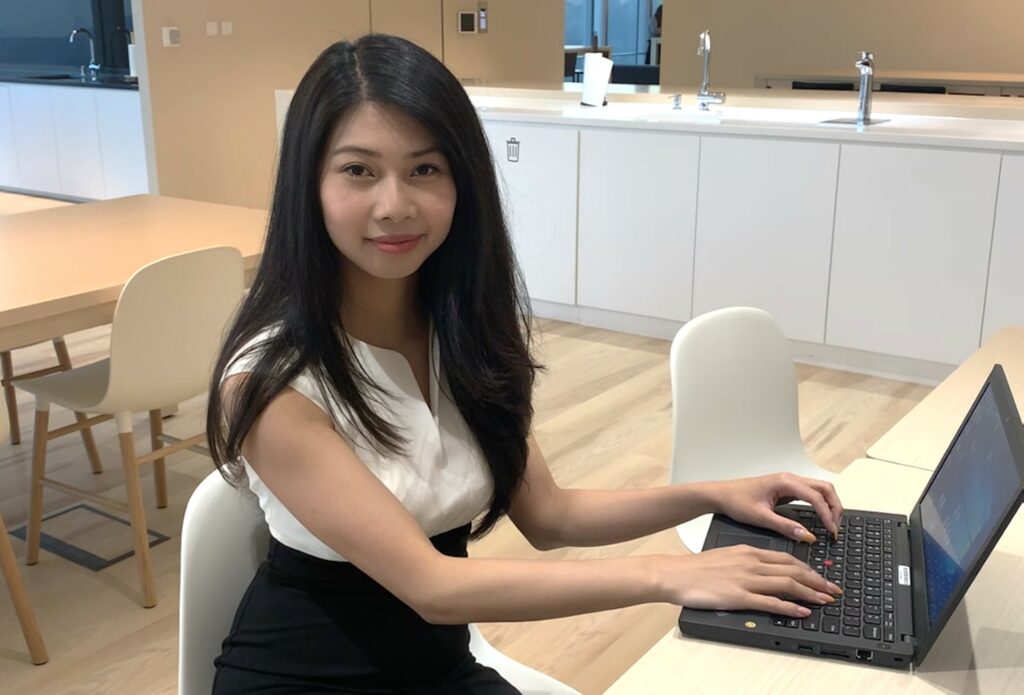 Michi Kwan's Own Success
While she gives some of the best views for the future, she also creates content that she shares on TikTok and Instagram. She is really passionate about sharing her ideas and techniques for becoming successful as a creator. She believes that social media platforms are very important for reaching goals because that is how people meet their audiences and other creatives in which they can collaborate or have an intriguing discussion about what they do. She also believes that social media has become the main platform in which we find our ideas and inspiration and motivation for what we want to do even in our daily lives as well and for that reason she also shares tips on healing and finding a journey within yourself. This includes how we spend time with our own thoughts and things that are usually not shared across social media comfortably.
New York and the Growing Social Media Presence
Michi Kwan has had a lot of success in New York City, and she finds this city to be one of the most inspiring, especially for someone who creates content. When New York Art Life recently spoke to Michi Kwan, we learned that she believes that getting to know people more and more every day will help people in their creative fields as well as give them a lot of drive to continue doing what they do. Because this is a city that never stops growing. Michi Kwan also mentions how this city is contained with a lot of artists and creators that come up with new incredible ideas. And to follow these ideas is a constant inspiration and will help people grow in their own journeys. Michi Kwan is currently finding new inspiration for her content as well as finding new ventures in which she can share her wisdom about growth strategies and other methods in which one can create a successful career out of a creative field.