No Mansfield From Revolushn To Perform Acoustic Set From New Album "3" At Caffeine Underground, Brooklyn, NY, 8/8/21 3:30 PM ET
Psyche Rock superstar NO Mansfield from Revolushn will be perfoming an acoustic set from the upcoming new album "3" at Caffeine Underground  located at 447 Central Ave, Brooklyn, NY, 11221 on Sunday August 8th, 2021 at 3:30 PM ET.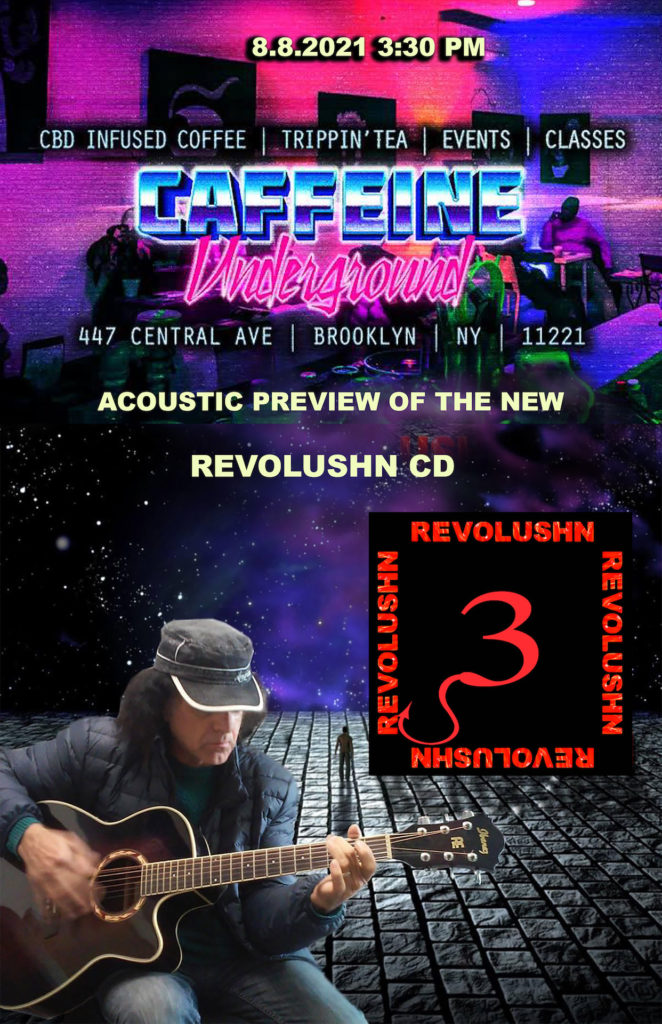 Revolushn is an American protest rock band from California, USA.
They stand for the underdog, the outsiders, for freedom of thought and for
the freaks that don't fit in.
REVOLUSHN's message to the world is "You Can't Stop Us!". "We want to say you can do anything you want. The planet is run by fools but "You Can't Stop US" We sing about space, love and life in this fluid world. You never know what will happen so be happy and nice to other humans and animals."
Don't miss this amazing performance…….
The official website for Revolushn may be found at https://www.Revolushn.com