Randy Edelman Mesmerizes Manhattan with "Comin' Out The Other Side"
Celebrated composer, pianist, singer, songwriter, producer, conductor, and prestigious award winner, Randy Edelman will be walking the crudely macadamized cemented asphalt of the streets of Manhattan in anticipation of his vibrant anthemic release of "'Comin' Out the Other Side" on July 2, 2021 via Tribeca Records, a SohoJohnny Enterprise. The song with bellowing banners vanquishes the fiery isolation that fractured the planet and replaces it with a high spirited, illuminating and fluorescent kaleidoscopic vibrancy of joy. The tune has texture, color and heart and forges ahead in a world worthy of its citizens.
Edelman will be introducing the song to a brave new world. "Comin' Out the Other Side" insists that Joy is not felt less exquisitely because the moment flies by, after all what is Joy if it goes unrecorded. We are traveling in each other's countries and we are not traveling alone as long as there are hands to touch us and hearts to keep us warm. Our endurance makes us human and the soul is stronger than anticipated. But even more importantly "Comin' Out the Other Side" is fun.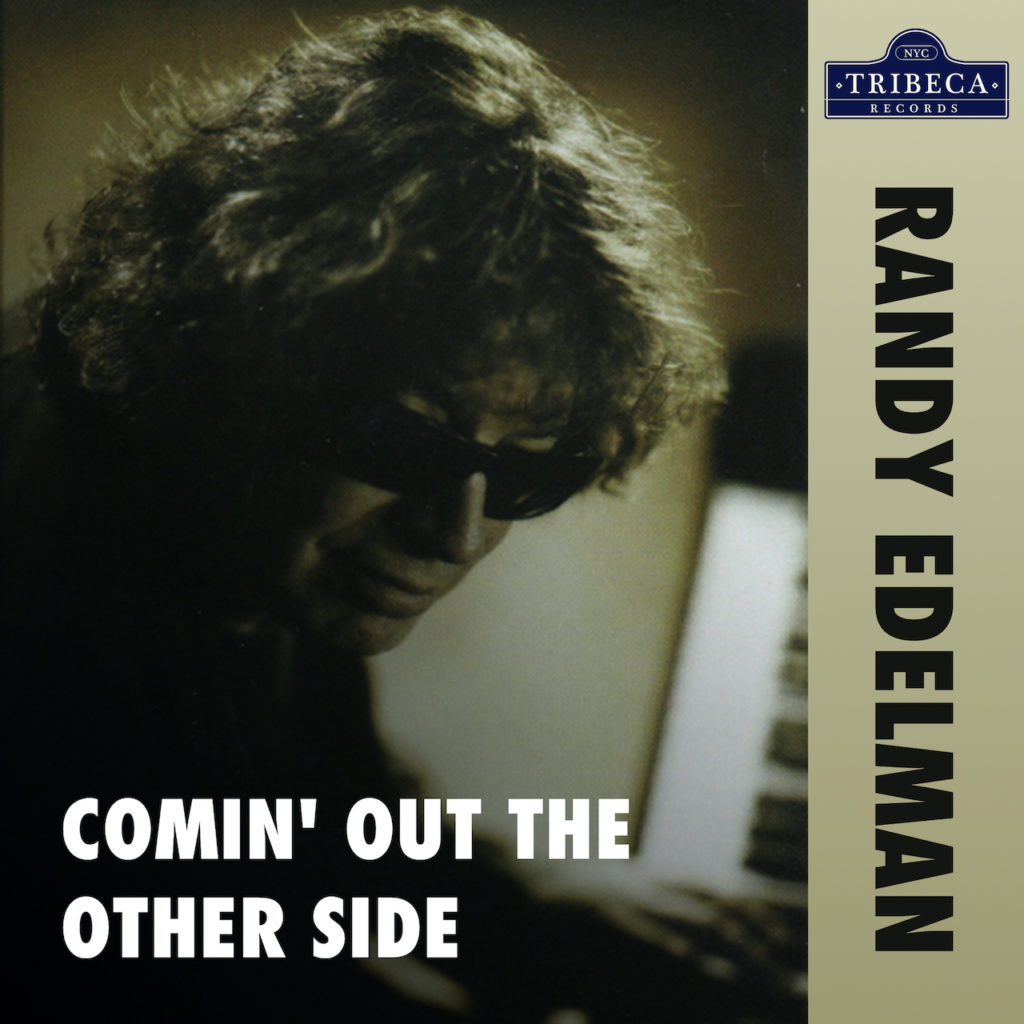 Randy Edelman is responsible for creating the soundtracks to legendary films including: "27 Dresses", "While You Were Sleeping", "The Last of the Mohicans", " Kindergarten Cop", "Dragonheart", "XXX", "Twins", "My Cousin Vinny", "The Mask", "Beethoven", " Dragon: The Bruce Lee Story", "Anaconda", "Mummy 3", "Ghost Busters 2", "Gettysburg", "Billy Madison", "Leap Year", " The Whole Nine Yards", and an endless array of others. Some of the Television shows and series he scored include: "MacGyver", "Mr. Sunshine", "Backdraft 2" for Netflix, and "Citizen X" for HBO. These are just touches upon his credits. He also created the music for "Dare Mighty Things" for NASA's final Shuttle launch, "Wimbledon, Grand Slam Tennis Series" for ESPN, "ESPN Sports Century", and even the NBC "Olympic Opening."
Aside from crafting and orchestrating the scores that gave life to the films, Edelman has also written songs for Barry Manilow, "Weekend in New England", The Carpenters, "I Can't Make Music", Nelly, "My Place", Willy Nelson, "Down in the Everglades", Patti LaBelle, "Isn't it a Shame", Blood, Sweat, and Tears, "Blue Street", and an endless lust of others. He has open for August including Frank Zappa and The Carpenters, and has been awarded an Emmy, a Golden Globe nomination and BMI Top Grossing Film Awards.
"Comin' Out The Other aside" promises to light up the world like fireworks plunging into the night sky and shattering the darkness….
"Comin' Out The Other Side" by Randy Edelman will be available worldwide on Friday, July 2nd, 2021.
The official website for Randy Edelman may be found at https://www.RandyEdelman.com