Rocky Kramer: "A Beacon of Talent and Positivity"
Allied Music Group's pride and joy heavy metal, multi-instrumentalist, singer, songwriter, Rocky Kramer is following his destiny creating and covering music in the most positive fashion. The Norwegian born, American-based artist is one of the best emerging guitarists of today. I traded answered with Rocky regarding his newest endeavors and life in general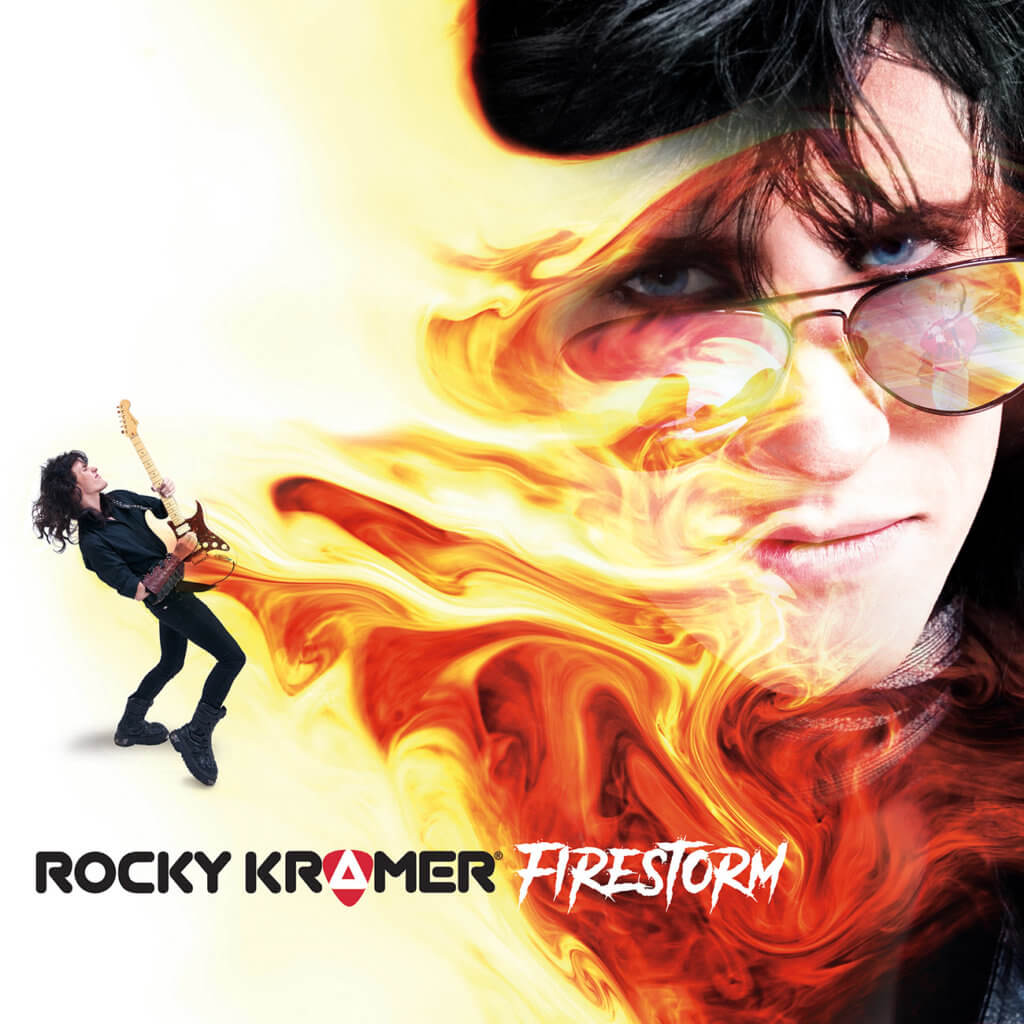 If you could send a message to the planet, what would it be?
We live in a time where social media is often how people read news. The problem is that there's a lot of misinformation that is clouding people's minds, mostly because it takes effort to fact-check everything you read. Right now, it's really important to listen to doctors and experts. I can guarantee you that they know more than that influencer or podcast you're listening to. Facts matter.
The soundtrack of your life has just been released, what songs are on it and you can't use "Firestorm?
It would definitely be an interesting album. This is how I imagine it. It would start with Richard Strauss – Also Sprach Zarathustra, Op. 30, followed by a Beatles song, either Strawberry Fields Forever or Eleanor Rigby. Shine On You Crazy Diamond by Pink Floyd would be next, then Let There Be Rock by AC/DC. Jimi Hendrix with Voodoo Child starts thereafter, then Yngwie Malmsteen – Black Star. As we're getting close to the end, we hear Dream Theater – Metropolis Part 1, followed by the last song, the live version of Black Diamond by KISS. Many of these compositions are quite long, but those are the type of songs that really make an impact on me. I enjoy going on a musical journey.
What has been your greatest musical challenge and your greatest musical triumph?
My greatest challenge as a musician will always be to strive to get to the same level as my heroes. I'm certainly focusing on being myself as a musician, singer and songwriter, but many of my heroes were pioneers back in the day, so I can't help comparing notes and see what we do differently.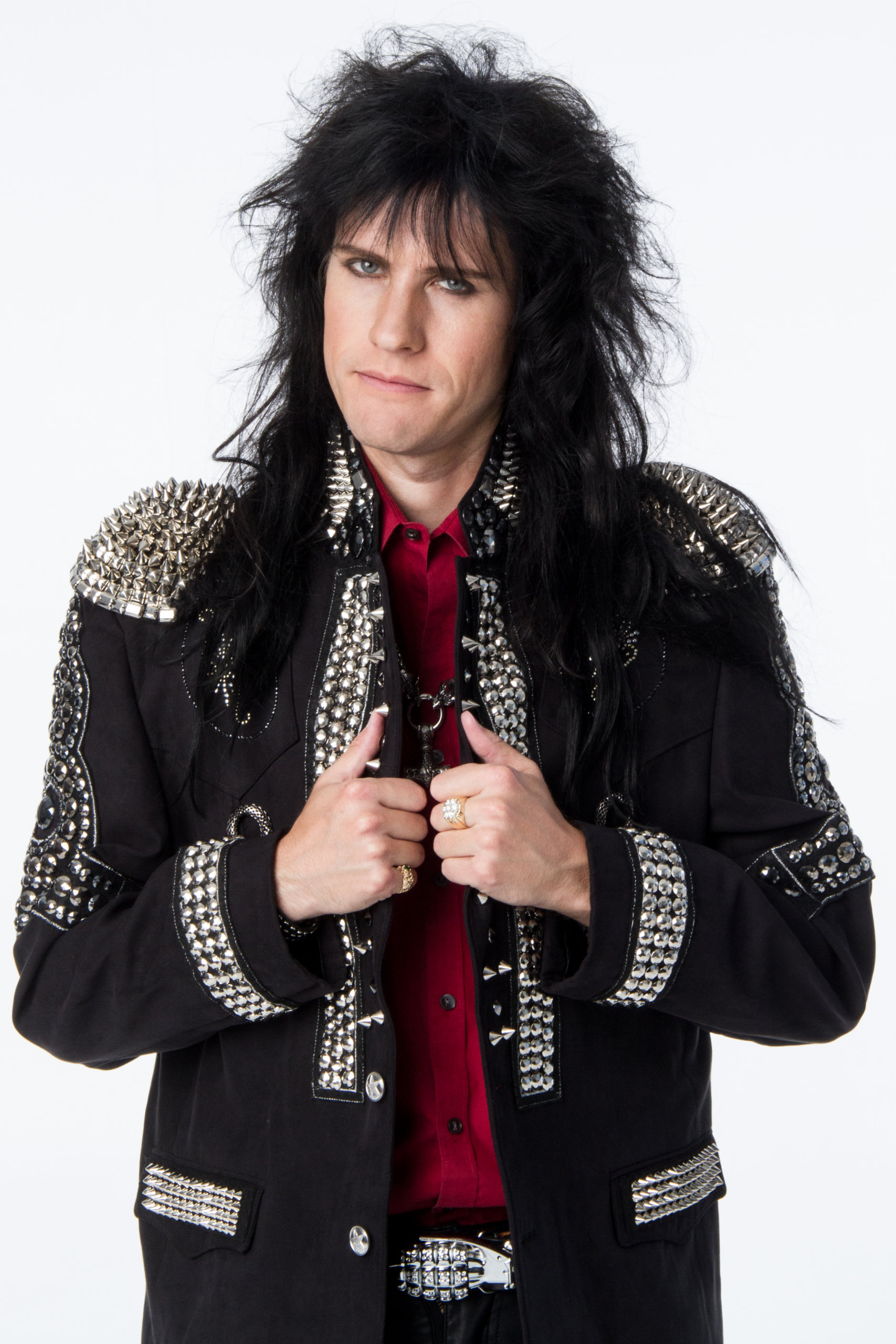 Last year was a year of many triumphs, if you ask me. My album Firestorm was released through Allied Artists Music Group, featuring the single Rock Star, which reached number one on the DRT Indie Charts. It was accompanied by a spectacular music video. My band and I had the opportunity to not only perform at the Sturgis Motorcycle Rally, but also to warm up for Buckcherry on their U.K. tour in November.
You have been releasing all of these fabulous covers… what's next and will there be another original release?
I'm sticking to covers for the rest of the year, so don't expect anything original just yet. I would like to start recording the next album in the new year, which is something we're already planning, we just don't have specific dates yet. As soon as we finish the album, more original music will be heading your way! In the meantime, expect a new Rocky Kramer cover soon!
If you could play on any stage in the world, where would it be and why?
There are three stages in particular that I would love to play someday. Wembley Stadium ranks very high, because of its incredible rock and roll history, and not just Queen and Live Aid. Unfortunately, the Wembley I would be playing is a completely different stadium than the one they were playing back then. Madison Square Garden is also an incredibly iconic venue that I would love to perform at. Watch out New York! Last but not least, if I all of a sudden become big in Japan, Budokan is on top of my list of concert venues. I have albums and DVDs from there and they all sound great, so I would definitely do my best to have the performance recorded and released.
When the world opens up again what is the first thing that you are going to do?
I would like to go back to normal again, particularly career-wise. I'm excited to start working on the next album, so it will be a great feeling to be able to do that, without having to worry so much. I miss standing on a stage with my guitar, in front of a cheering audience. I also miss being able to travel. I went from traveling all over the US and Europe on a regular basis, to being stuck in Los Angeles all the time. Not that LA is bad, but being stuck at home every day gets monotonous after a while. I miss Europe a lot, and of course, I miss my family and friends in Norway tremendously. I also can't wait to get my hands on some of that delicious chocolate!
Do you believe that music can change the world or at least influence it?
Music is art, and art, at least the good kind, has a message. Music brings people together. Seeing tens of thousands of people in a stadium sing along to a song is pretty powerful. If you can mix a great message with a catchy melody, you can certainly influence the world. Politicians use songs to get their message across all the time. What's fascinating is that even in countries where English is a second language, people learn the lyrics and sing along, so it's an amazing way to get your message across, all over the world!
If you were a superhero, what magical power would you have and why?
I wonder what my superhero name would be, Super Rocky or Rockyman? I love superheroes and I always wanted to have superpowers when I was growing up. I remember trying to move things with my mind or try to levitate. I'm sad to inform that it never worked. If I had a choice today, I would most likely want to be able to fly like Superman or be able to teleport. This would allow me to get places really quickly, which would be very convenient. Lunch in Paris? Don't mind if I do!
The official website for Rocky Kramer may be found at https://www.rockykramer.com