The Simonetta Lein Show Featured Larger Than Life On NASDAQ Billboard In Times Square
On Thursday February 17, 2022, Simonetta Lein Show was featured, larger than life, on the famous NASDAQ billboard in the hub of the world,.Times Square in New York City. The show has presented the most illuminated celebrities including Sean Kanan, Bob Saget, Kevin Sorbo, Joe Mantegna, Leon, Robert Davi, Tommy Chong, Tyrus, Danny Trejo, Haylie Duff, Tom Arnold, CeeLo Green and many more.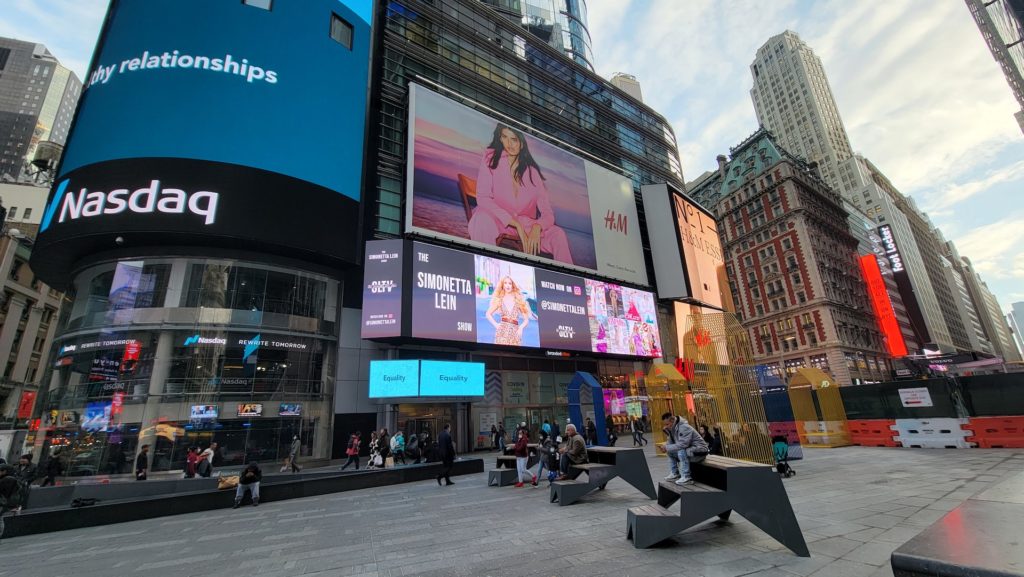 Host Simonetta Lein is not only a supermodel but also a top fashion influencer, a philanthropist, entrepreneur, author, and producer. She has traveled the globe bringing fashion, inspiration, empowerment and promise even to the most remote villages in Africa. She gives her time freely to her charity The Wishwall Foundation making people's dreams come true.


Born in Italy Simonetta Lein is a self-made business woman, actress, conversationalist and social media spirit. She has appeared on magazines covers around the world, and has been listed as a top fashion model in Paris, Italy and the US.

Simonetta is a source of ingenuity to the women of the world while producing her top-notch television show, The Simonetta Lein Show weekly on SLTV. Her show has become a leading source of both knowledge and entertainment in almost every field. It is both innovative and provocative and a powerhouse of information to the fans of her celebrated guests. Her show is swiftly growing in popularity as each season unmasks itself and as each guest is interviewed. Simonetta has achieved what most people dream of doing and her accomplishments have now been recognized and rewarded via the Times Square Billboard….
Follow Simonetta Lein on IG https://www.instagram.com/simonettalein/