The Simonetta Lein Show Releases Game Changing Entrepreneurs Panel 10: "How Can You Become an Expert of Industry?"
The Simonetta Lein Show is hosted by celebrity TV host and top woman influencer Simonetta Lein. This Simonetta Lein Show, along with its premiere of Season Four, has continued its series of panel interview episodes, showcasing local and international entrepreneurs, business owners, and artists, looking to share their industry insights and experiences. For the 10th consecutive panel episode, The Simonetta Lein Show showcases the topic, "How Can You Become an Expert of Industry?"
Here is a list of our incredibly talented and successful panelists for the show:
Sandra Horn
Sandra Horn is a New York City-based dancer and performer. Born in Austria, she has spent most of her life dancing, singing and acting her heart out on international stages next to household names of the Latin dance elite. Her expertise in the world of dance and movement has led her to become a judge and performance instructor in internationally renowned competitions, such as the Dancing Classrooms Team Matches. Sandra's eye for detail and ability to communicate movement to others allows her to not only bring her absolute best self to the stage, but she has become a coach and instructor for other performers and artists looking to step up their game. SheLovesToMove.com is where you can check out her info!
Jimmy C. Jules
Jimmy C. Jules, a former child who was left behind in Haiti and arrived in the U.S. at the age of 10, adapted quickly. Jimmy became fluent in English with a little extra help from Sesame Street and Reading Rainbow, falling in love with the art of entertainment and TV. By the age of 13 he picked up his first camera, created short films, and launched a Family Wedding & Events, Filming Business. Shifting focus to music, and going by the name J. Jewels, Jimmy founded JewelsE Inc. in his 20's. For the last 5 years, he has been training, acting, and putting together his production company called Jules Family Vision and working on his newest series, "What are the Chances?". See more at jimmycjules.com.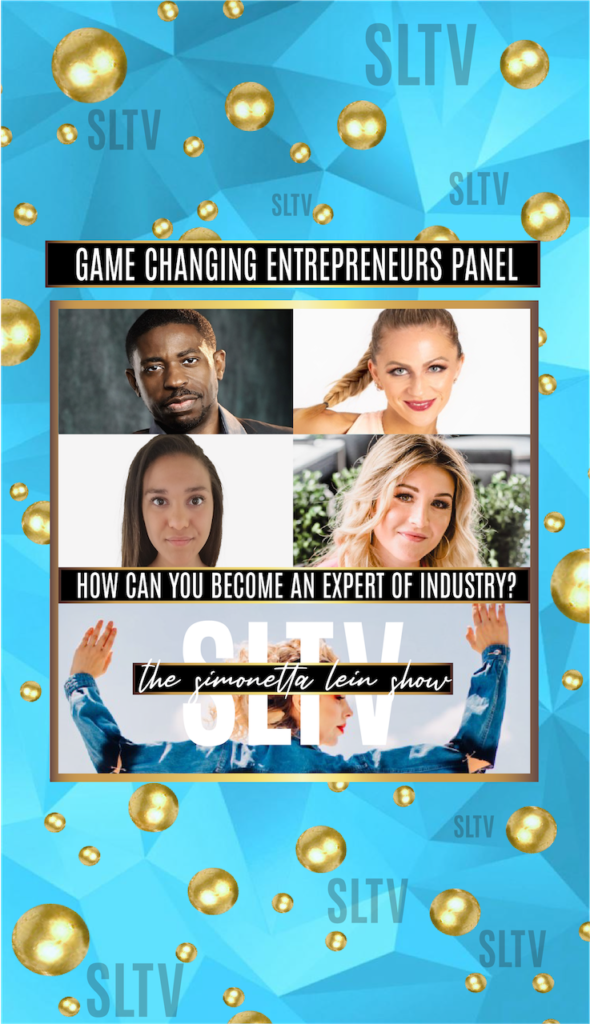 Ilyana Fettes
Ilyana Fettes is an agent working with Bankers Life, helping people figure out their retirement, ensuring a time that her clients can truly relax and not stress. She has decided to extend her knowledge, working with a team to help small businesses keep and build their investments! Helping people plan for the long term, helps them succeed in making their businesses last. Ilyana strives to support her clients in protecting their assets in order to secure a more stable future… it's what truly drives her.
Nikki Jobst
Nikki Jobst is a stay at home mother of two children in NYC, who typically has no time to spare on selfcare, and strives to support women in creating beauty on their own time. Coming from a career in the fashion industry, Nikki knows all about keeping up with fast-changing trends. Her influence is directed towards millennial moms, as she understands how time-consuming and mentally straining raising a family can be. Therefore, she specifically engages in providing beauty and fashion advice to those who don't have time to read through long blog articles. Her deep understanding of the digital world has helped her make impactful strides in beauty influencing. She has plans to launch her blog and e-commerce shop soon, in order to pursue more in-depth philanthropic projects for women.
Watch The Entrepreneurs Panel #10: "How Can You Become An Expert Of Industry?" on The Simonetta Lein Show on SLTV here:
Visit the episode on IMDB: