Top Fashion Influencer/Host/Model Simonetta Lein Guests On Chance TV
Simonetta Lein is an Italian born Model, Author, and Millennial Activist, considered one of the top 100 fashion influencers in the world. She is the founder of The Wishwall Foundation, with its international project The Wishwall https://www.thewishwall.org
Simonetta contributes to Forbes, Entrepreneur Magazine, Huffington Post and advocates for women in her blog Empowering Style by The Wishmaker https://www.thewishmaker.us
Simonetta is an Entrepreneur, a TV personality and a top model that has contributed to several shows at NYFW and at Madison Square Garden for Style Fashion Week. Her fans call her The Wishmaker.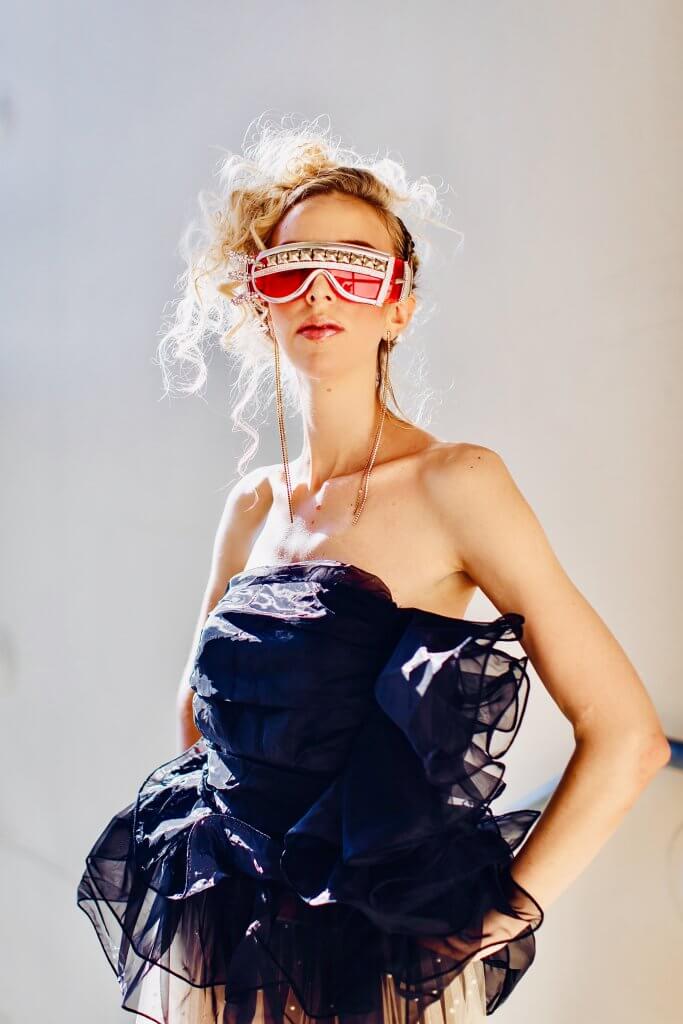 Simonetta started from the ground up in Philadelphia and built a one-woman empire to become a top 100 fashion influencer and be named a fashion icon, setting trends on social media and beyond. She is a best-selling author, television and radio personality, journalist, international fashion and lifestyle blogger, brand ambassador, entrepreneur and philanthropist to name a few. She is the leading star for the show "The Wishwall" picked by Amazon Prime, distributed through FNL Network.
Ms. Lein builds and uses her platform to continue to spread personal morals and values through her charity, The Wishwall Foundation. The foundation is a space allowing people from across the world to post their deepest wish or desire on the website's "Wishwall." Simonetta, "The Wishmaker," along with her global network, take those wishes and make incredible dreams come true. Through celebrity interviews, fashion shows and other special events, Simonetta brings people into a world that they would not normally have access to. Through stories that people share with Simonetta on her blog at the Huff Post, she educates, motivates and empowers people. Simonetta is a story teller; her first novel was inspired by the power of dreams. From being an actress, hostess and radio speaker working for others – she became an entrepreneur and poured herself into helping and encouraging women and branding herself as "The Wishmaker," helping the hopes and dreams of others becoming attainable.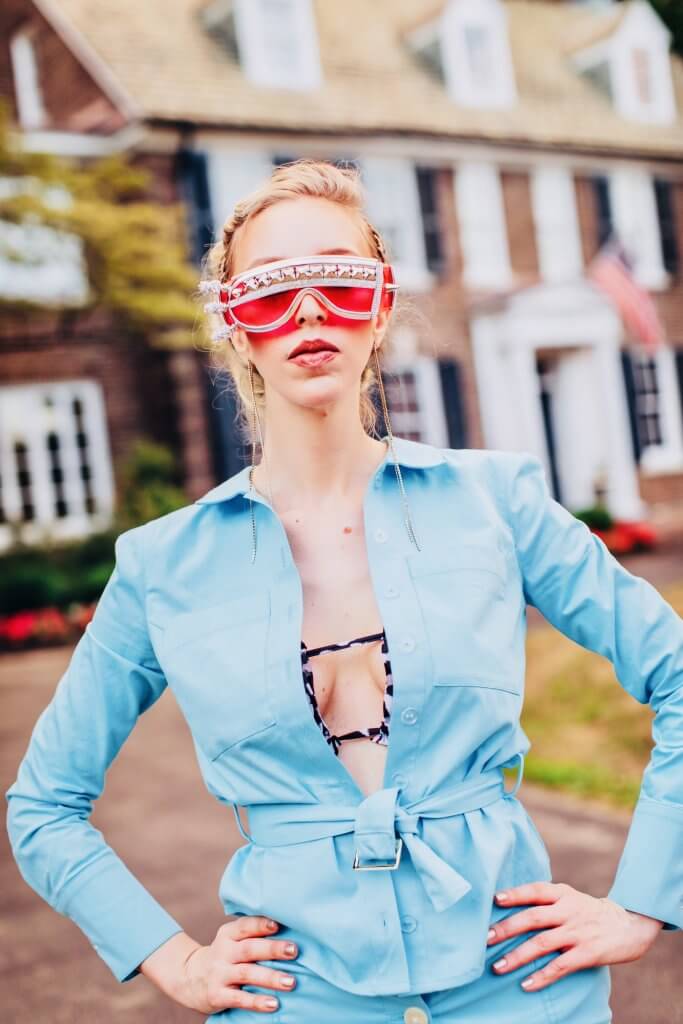 Simonetta is passionate about making this world a better place and empowering women to work hard and make their own dreams a reality. She is selective in collaborating with brands that will always give her readers her message. With a focus on educating and inspiring others and making wishes come true, Simonetta writes novels and articles, hosts events, and can be booked as a speaker as well. With more than 2 million followers across all digital platforms, "The Wishmaker" has been a columnist for Vanity Fair Italy. She has served as a Brand Ambassador to several of Italy's top luxury fashion, accessory and beauty brands; and she has collaborated with some of the world's top photographers, including Giovanni Gastel and Bruno Oliviero. Simonetta is the 9th most influential personality in Philadelphia and is truly a Millennial social media expert, empowering her generation. People can share their wishes on The Wishwall Online and using the "pay it forward" philosophy, receive and provide help. The Wishmaker's work is supported by many celebrities and she works in entertainment to invest in people. Her motto is: GIVE DREAMS A CHANCE!
Chance Spiessbach is an Entertainment Journalist, Host and Television Personality. Endearing, witty, unarguably funny, Chance is one of the most industrious people in show business. Chance has won the hearts of millions from both the celebrities he interviews to the fans who eagerly await to view his coverage. Spiessbach is a force both on-and-off camera. He is a true result of hard work and determination and serves as inspiration to people.
He has successfully interviewed a vast roster ranging from Deepak Chopra to Kim Kardashian, to Ice T, and corporate titans like Dick Parsons. He managed to turn his gift for gab into one-on-one interactions with stars such as Sean Penn, Mel Gibson and Madonna. They enjoyed his interviews so much they literally had to be pulled away!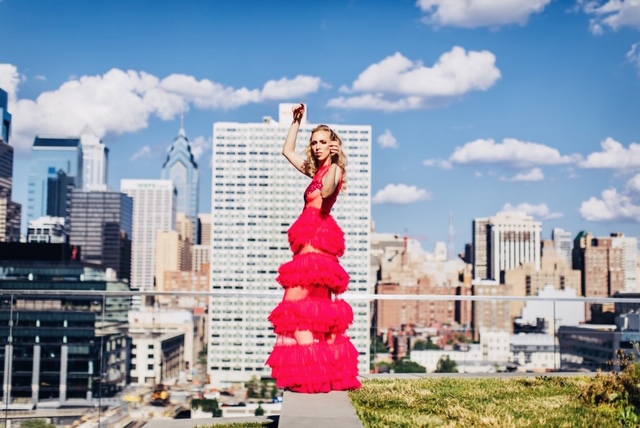 Manifesting his great entrepreneurial spirit, Chance created his own show Chance TV, where he can be seen on Hollywood's most exclusive Events, Red Carpets, Green Rooms, Backstage and On-Set. Chance is a master interviewer and is just as comfortable one-on-one as he is in front of a room filled with A-Listers and influencers. With his incredible ability to move a crowd he was chosen to host the Georgio Gucci Gala honoring and marking the first time in over 25 years Mr.Gucci visited the US.
Chance is a unique, easy going and versatile interviewer who is comfortable in any situation he finds himself in. With celebrities he always finds a way to get them to open up since he realizes icons are people too and as Chance says "I interview the person not the celebrity." The most memorable interview of his career was interviewing Art Ford, Whitney Houston's producer of 30 years and him receiving the text of Whitney Houston's death. Chance was the last person to interview James Gandolfini before his passing.
Watch Simonetta Lein's interview on Chance TV here:
The official website for Simonetta Lein may be found at https://www.SimonettaLein.com
The official website for Chance TV may be found at https://www.ChanceTelevision.com
Production manager Raphael Anthony Amabile of Ausonia Partners LLC
Photographer Nicole Tienken @nicole.tienken.photo
Makeup Artist Staci Hardy @blumahogany
Hairstylist @aronstyle
Hair Colorist Kristin Jewell @jewello_
Designers:
Stevie Boi @sbshades
@mirimari_fashion @sofiankaofficial via @theconfessionalshowroom