Edwin Candelaria: "Extensions From a Different Angle: At The Mark De Alwis Salon"
I spoke with the best "hair extension" expert on the planet, Edwin Candelaria, with a residency at the prestigious Mark De Alwis Salon, (located next door to The Pod Hotel on East 51st Street between 2nd and 3rd Avenues in NYC), as he "installed" my new hair.

Edwin is a true ethnic stylist, able to conquer any type of hair. Although his favorite project is applying extensions, he's a master of all. He is a creative and captivating colorist, he cuts hair like a rock star, and is a supreme stylist. As "The Good Doctor" from the ABC's hit series sees parts of the internal body before his eyes, so does Edwin, only he projects his visions onto the "hair." He also very patently explains each hair procedure to his clients as well teaching hair care.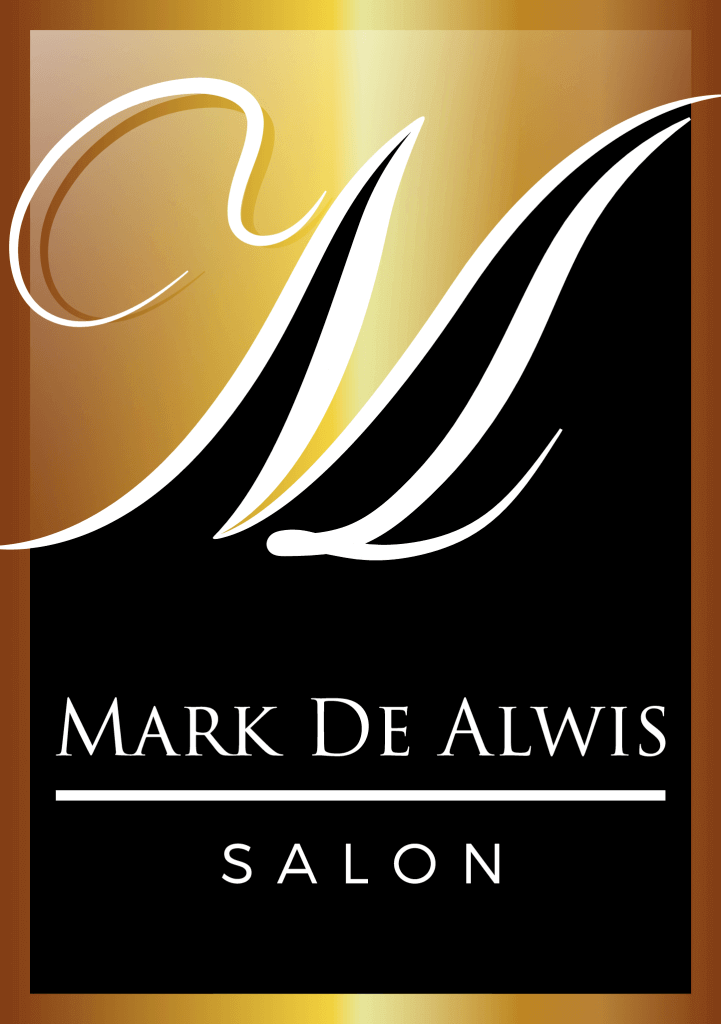 The Mark De Alwis Salon is owned and operated by celebrity hair designer Mark De Alwis. Mark has won worldwide awards for Fantasy Hair Styling, and has also created designs for celebrities including: Sandra Bernhard, Joely Fisher and Connie Stevens just to name a few.
Edwin, explain what you just did to me.
We did the bottom half of your hair with tracks and we sewed your hair in. Instead of braiding the tracks first to sew the tracks onto it we used beads for links. The beads are also what we used to apply individuals. So instead of using the individual extensions we just put the beads by itself onto your natural hair.
You are most definitely an expert at extensions.
Yes, totally. So, then we just sewed on the hair and that's what anchors the tracks.
Do you go to a continuing education to learn more and newer processes?
Yes. I occasionally take classes, I go online to see what's going on and to see what's new, and what's poppin.
You do all types of hair, which hair presents the biggest challenge?
The biggest challenge is definitely more Caucasian hair, which is not really a challenge. It gives me more ability to figure out more. I see the shapes like "The Good Doctor". I feel like I'm him but with hair. I don't actually see all those little things in the sky but…..
"The Good Doctor" of hair.
"The Good Doctor" of extensions. I never thought about that until now. Right off the bat I was wondering if this was going to work. I wanted something that looks natural and not show the tracks. That was my main concern. That's my main concern with every hair type and every ethnicity, whether you are black, white, Asian or a ginger. As long as I am able to get the hair color right, the texture right and making sure it goes from short to Super Duper long and to make sure it all works out in the long run.
That's so cool.
That's why I love doing it. A lot of hairdressers don't actually put the dedication into really wanting to work with extensions. I love it. I do make good money out of it, but I also love the transformation. For me I love doing color, but I see more of a transformation with extensions. Even keeping the same length and making the hair fuller wows me sometimes. So sometimes I surprise myself. I just feel like playing with it all day.
When you were a little kid did you play with dolls?
I did. I actually created dolls out of shoelaces. I think I was maybe five or six when I created those. I didn't play with them like how little girls play with dolls. I created a character not realizing that there was a career for that. I didn't think hairdressing was for me because I didn't really think about what I wanted to be when I grew up. I was just a normal kid wanting to play with hair.
So, when did you actually decide you were going to make hair your career?
I was around 17 or 18. My grandfather knew I was going to do hair. I overheard him when I was nine years old. My mom caught me with one of my rope dolls and I was with my grandfather at that time. He passed away last year. God bless him but he was my number one fan, so I feel like he's watching over me. He's has blessed me with great opportunities. I overheard him tell my mom to just leave me alone and let me play with the rope dolls. He told her that I didn't play with them like little girls play with them and that I just played with the hair. He said I was going to do great things with my hands. I didn't even think about that until I got into the career. I would watch competition shows, watching stylist just be in front of the camera and showing amazing hairstyles. I watched them transform just a simple woman into a goddess.
What do you think of the statement, "I am a beautician not a magician?"
I've Heard that a couple of times, but I've never personally said that. I'm good but I am not Jesus!