Review: Andy Michaels: "Revisited" by Harry Wells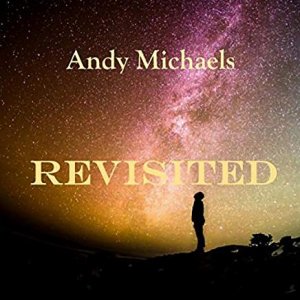 A marvelous array of melodic majesty and magical journeys can be found throughout Aussie recording star Andy Michaels on his new release "Revisited". The record is immersed with themes and anthemic tunes all written with a poetic essence and soulful triumph, whilst being vocalized by the artist in the most eloquent manner.
The 13 track album visits different music genres although the main style caters to the adult contemporary crowd. All will enjoy the tones of Michael's vocals, sounding nearly heavenly, distantly reminiscent of band such as Cold Play and Peter Gabriel. Several of the songs on the album are backed by Kerrie Ironside, and her haunting Macey Gray type vocals.
His poetic writing style can be compared to that of Cat Stevens, R.E.M., Counting Crows, and even Neil Young. With song titles such as "Angel", "White Lies", and "Just Because You Love Someone", you can already grasp the intention of the record. It's filled with romance and other relevant topics to identify with whilst enjoying the ambience.
The album is a mood drawing, inspirational listen, perhaps a good fireplace and wine essential. This artist I predict will be going to the next level in the music industry with this album with his unique voice and well formed instrumentation. If you have a chance listen to the words of his poetry. There is something for everyone included in this release and I strongly recommend the download … up won't be sorry.
Social media links are
https://www.instagram.com/andymichaelsmusic/
https://twitter.com/AndysMusicCo