The FMs To Release Highly Anticipated New Silent City (Ghost Stories Redux) Music Video 1/21/21 11 AM PST
The FMs are to release their new video for "Silent City (Ghost Stories Redux)" on January 21, 2021, at 11 AM PST.  Oddly prophetic, the song was written a year ago by frontthem Matte Namer about a pandemic hitting NYC and forcing everyone to stay inside. During the month of April, The FMs shot a music video for Silent City, being creative while working within the limits of social distancing and getting to utilize the eerily quiet NYC streets as a backdrop. For the Ghost Stories Redux of "Silent City," the video was "remixed" by Dylan Mars Greenberg.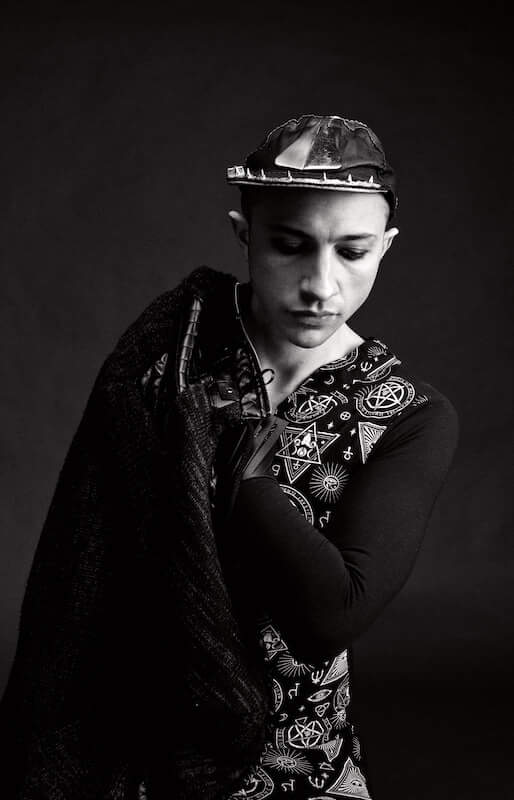 "Frankie Rex and I were born in New York City, and spent our entire lives here, it's both exciting, strange and humbling to be releasing this song and video right now in the midst of a really tragic time for the city. This city has given us so much, and this is our love letter back to it." – Matte Namer
The FMs are a bastion of queer music. Formed in 2017 by Matte Namer (they/them) and Frankie Rex (he/him/they/them), who met in high school in New York City, the Brooklyn band exudes sex, subversion, and style through their politically charged pop missives. "We realized our voices had this incredible synergy, and both didn't identify as cis-gender." The FMs talk about this a lot —the name is even a play on it (Female/male). That fluidity has always been front and center, showcased as much in the band's music as their evocative, seductive videos and stage performances. For the last few years they threw a live concert series on an old ferry boat in Bushwick, which doubled as a kink party with fire performers, burlesque, and hook suspensions. Their debut album Machinacene Epoch takes cues from glam, synth-pop, industrial, stoner rock, dance music, and beyond, while its lyrics discussed socio-political topics like gun violence, toxic masculinity, selfie culture, and artificial intelligence.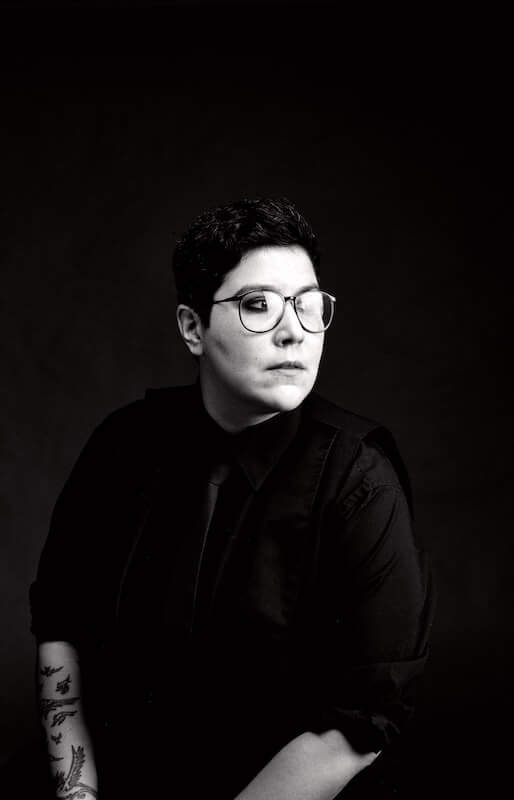 Unsurprisingly, The FMs' lyrical content is as forward-thinking and galvanizing as their music. "I'm drawn to music's ability to mobilize social and cultural change," Matte shares. "It can tap into masses of people at once and maybe alter the course of history in an instant." No doubt, their music illustrates how The FMs firmly believe the personal is political, doing so with zestful songwriting, irrepressible hooks and fierce intent. It's the kind of vital combination that's surprisingly rare and needed in the world now more than ever. "It's the perfect time to release music with a positive social message. Showing ourselves to the world in our truest colors (being queer, non-binary/trans, kink-positive) is a positive message in and of itself," Matte points out. "We're in a time of massive social upheaval, caught in a wild story that none of us know how it will end. Will the dark forces who propagate in fear, selfishness, machismo, and narcissism beat out the side of reason, love, and compassion? I sure hope not, but we'll be doing our part to steer the storyline."
Watch the Silent City (Ghost Stories Redux) Premiere on January 21, 2021 at 11 AM PST:
The official website for The FMs may be found at https://www.thefmsmusic.com
Photo Credits: Graphic Therapy