The SLTV Spotlight: Holiday Brand Favorites with Chic Execs
As The Simonetta Lein Show continues its 4th season, the show debuts its newest segment called the SLTV Spotlight, where Simonetta shares some of her favorite brands, products, and deals of the season. For this year's upcoming holidays she was joined by the lovely Chic Exec's lifestyle expert, Kristen Wessel, to walk us through some holiday brand essentials. Check them out below!
Holiday Favorites 🎁
Farver Farms, LLC
IG: @farverfarms
Whether you choose their Lentil Crunchers Ready-to-Eat Snacks or their wholesome Lentil Meal Kits, you'll be eating the same nutritious whole grains Farver Farms serves their own family. Grown on their farm on the prairies of extreme Northeast Montana, processed in their own certified processing facility, packaged in small batches, and packed to ship specially for you, these foods truly are… From their fields to your fork!
Face Foundrié
IG: @facefoundrie
FACE FOUNDRIÉ is an all-inclusive focused facial bar that empowers our customers to look and feel their best. Their goal is to provide efficient and effective services for all things face: facials, lashes, brows, and skincare. They pride themselves in offering an impeccable service experience and strive for 100% customer satisfaction! They aim to be affordable, approachable, and accessible to all.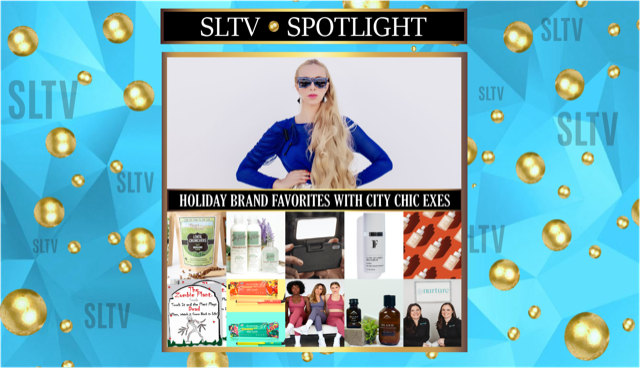 TickleMe Plant
IG: @ticklemeplant
Grow your own Zombie Plant or TickleMe Plant at home! This sensitive plant will move & close its leaves when Touched or "Play DEAD" when Touched! A perfect gift for kids with a green thumb and any plant lovers for the holidays. Grow your plant indoors all year round! Adult TickleMe Plants can produce sparkling pink flowers!
Nurture by NAPS
IG: @nurturebynaps
From pregnancy through childhood, NAPS™ is a unique program that provides you with personalized support from a trusted and experienced Registered Nurse, who is as approachable and honest as a best friend. Build your customized support system with our menu of virtual services, video classes, in-home visits, and a robust online learning platform to guide you the whole way.
BIGSOFTI
IG: @bigsofti_
Created by award-winning designers and Australian film professionals, BIGSOFTI is a mobile, high-quality, bi-colour LED soft panel that delivers stunning diffused lighting for better photos, videos, and video calls on all your devices. Founder Al Morrow has over 10 years of experience as a Director on commercial film sets across Australia and the US. He knows how to light a scene!
Grooming HUT
IG: @groominghut_
When it comes to grooming, Grooming HUT understands the importance of keeping up with your personal hygiene. Whether you have stubble or a full-fledged beard, they understand the requirements needed to give you a combination of unique style with a great set of grooming tools! From the proper beard oil to the right beard brush, groom your beard to your style!
Zizzy Fit
IG: @zizzyfit
Their mission of empowering women has forced Zizzy Fit to rethink women's activewear and what today's women really want and need from the pieces they purchase. Launched on March 28, Zizzy Fit is offering the ideal balance of comfort, practicality, and fashion with every piece of clothing! Zizzy Fit is known for their unique designs that accentuate parts of the body to make you feel confident in your clothes!
Deep Seeded Roots
IG: @deepseededroots
Deep Seeded Roots was born out of necessity. They saw a need for a skincare company committed to doing right by our planet, our loved ones, and now you. Their body butters are whipped with herbal-infused oils, giving you the added healing benefits of burdock, mullein, and more! In addition to their handmade serums, cleansers, and moisturizers they also offer curated sustainable finds! Such as biodegradable Konjac sponges!
Be Free by Danielle Fishel
Danielle created Be Free because she craved a go-to hair care company for those of us who are no longer willing to absorb harsh chemicals but who also want to Be Free to look and feel our best. She solved the dilemma of having to sacrifice efficacy for safe products. Better ingredients AND better results wrapped up in one small package – Cruelty-Free, Vegan, Made in the USA, Eco-Friendly, Accessible, Inclusive, and Empowering!
Fashion Foundry
IG: @loveglister
Find your idea's dream fit with Fashion Foundry – a global, full-service production and manufacturing company. They pride themselves on bringing bold, innovative product visions to life, like that of Glister's hair tools! Bold expression, multi-culturalism & inclusivity are at the heart of Glister's brand core values. Glister babes come in all shapes, sizes, and colors…and so does their hair!
Watch The SLTV Spotlight: Holiday Brand Favorites with Chic Execs here:
https://www.instagram.com/simonettalein/tv/CXbaU-4Dugj/
Check out the episode on IMDB here:
https://www.imdb.com/title/tt16408616/?ref_=ttep_ep_cur
Want to become a brand favorite!?
ChicExecs is an award-winning marketing agency that aims to be more than the traditional agency. Their teams work together to strategize how they can take your brand to the next level with a multi-channel marketing plan including PR, retail strategy, social media, social media influencers, and digital marketing tactics. Check out more information at the Chic Execs Website!
Thank you to the beautifully dedicated SLTV Team, especially our hair and make-up artists, Natasha Jones & Mikeia Jenkins, two incredibly talented women.
🎞Executive Producer: Raphael Amabile
🎥Production Manager: Kate Massih @klmassih
💆🏼‍♀️ Hair: Natasha Royal Jones @hairaddict6 @hush_collectionz