The Thin Line Between Art and Architecture is a Draft.
It has happened to everyone who lives in a city such as New York to detect the beautiful and eye-catching architecture that ties the different parts of the town together. These parts are bound together by artistry and engineering, and an interminable list of people who begin drafting a design, to the people who carefully construct and allow a project to come to life. It is applaudable and exciting to go through the different layers of architecture and to understand how the work is done, who the work is done by, and the way it impacts our lives. There are many individuals who contribute to the execution of a building, or any other construction projects we come across daily in the city.
The first person who comes to mind is the architect, who is responsible for many aspects of the project. However, Architects specialize in different areas of the field, and therefore take up a specific portion of the project, addressing different issues.. For instance, an architectural designer creates plans and designs layouts for different buildings or construction sites. Their work relies on sketches and working designs that are practical for a specific area. Therefore, they must have a deep understanding of the construction site by visiting and studying the area carefully. They also meet with collaborators, and contractors, and communicate with consultants who will enrich their work with the information they share with architectural designers.
Another important figure is the architectural drafter, who draws structural features and details for the plans designed for buildings and other construction projects. This includes residential and commercial sites. Their job as an architect is also to specialize in materials. Physical and chemical characteristics, response to light, toxicity. It is fundamental to know woods, concretes, ceramics, metals, and a thousand other materials. An architectural drafter could specialize in a specific area of the field, such as structural drafting, electrical, and mechanical designs. They are also constantly in contact with the engineering team who will offer them instructions and prepare the data of the site they are working on in order to complete their drafts.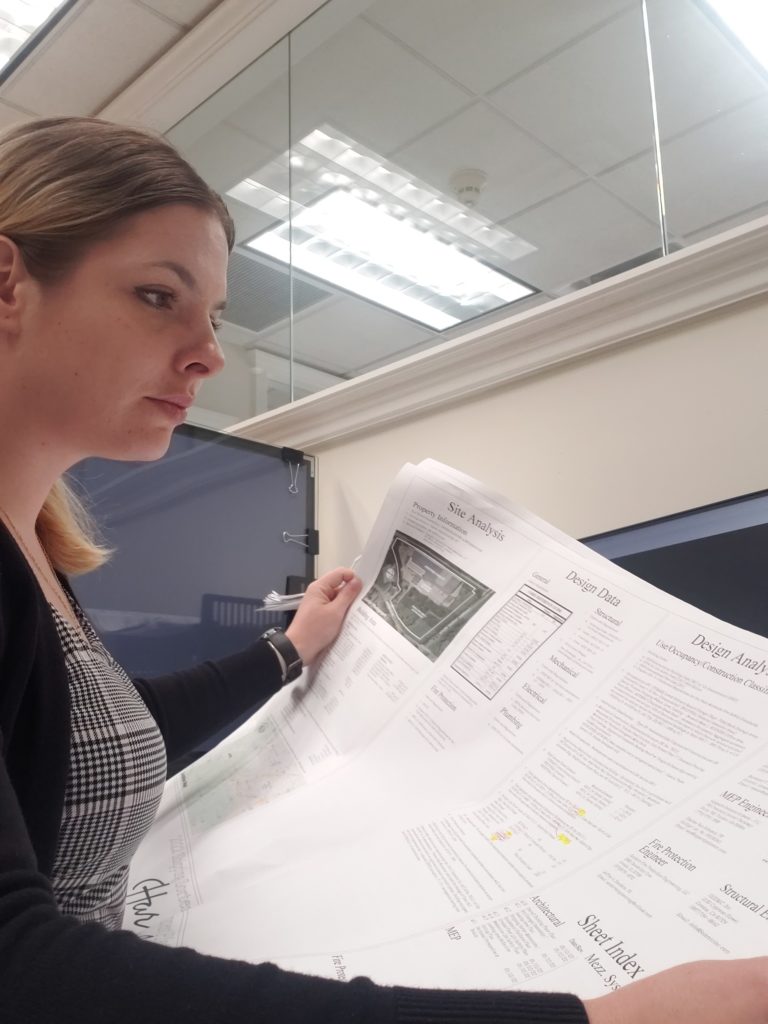 There are also architectural engineers who take care of the practical and theoretical aspects of designs, which will eventually become buildings and systems of construction based on the engineering knowledge that these individuals present. Architectural engineers work in a detail-oriented mode to ensure safety and comfort as they prepare the designs to be executed and built. The countless people who contribute to a building or construction project can also influence the outcome with their own unique perspectives toward the world, as well as their work. This is how iconic buildings are made from the early drafts and plans to the moment they adorn the city with structural greatness and practical comfort. So, as citizens who witness such great architectural artistry, it is essential to know individuals who contribute to the beauty and structure of the city.
One important figure to know is Lucia Dudorova architect. Lucia is an architectural drafter with impressive expertise in her field. She has been working across all levels of the architectural world, as well as the thin and layered parts of drawing and design. Her work includes an extensive list of projects and positions where she practiced architectural drafting involving technology and software that can create her designs and drawings based on the work she is creating, or to fit her client's visualization for their specific purposes.
Lucia Dudorova's work includes high-level engineering graphics, building systems, and a piece of deep knowledge of landscape systems, as well as machine tool practices, building information modeling, and materials and methods of construction. Lucia has a history of working with V. Paulius & Associates by offering her masterful drafting work and practicing her craft across various levels and methods with the company. Lucia values V. Paulius & Associates's close alignment with her own values and objectives, which creates an excellent working environment for her.
Lucia Dudorova finds technology tools and engineering software to be very useful in executing her craft. There are many detailed elements of her work that require an intense level of precision, such as measuring field dimensions in construction site visits. She uses those software to present architectural drawings using CAD, as well as developing and modeling three-dimensional models for a client's visual idea of a project. . It is very important for Lucia Dudorova to successfully combine art and architecture, as she finds it is impossible to create structure without the two bounds together. She has proven that she is an expert at such quest, by improving the design documentation procedures she has presented at V. Paulius & Associates.
She has also produced designs that correspond to material quality estimations, as well as reports that directly address the descriptions of a particular project's construction progress. It is very important for expert architectural drafters and individuals in the field to be in direct contact and collaboration with the teams working on the execution of a draft and/or design.
Lucia's success with V. Paulius & Associates is applaudable and essential to the architectural world. She has also been active in other dimensions of architecture and has worked on notable drawings for several world-class companies such as Axionlog Cold Solutions, Steris Isomedix Services, and Harry & David, LLC. At the first venue, she created drawings of office area and warehouse facilities plans.
She has an extensive series of plans for the company, consisting of egress plans, toilet plans, office area finishes, and other building perspectives. She also assisted with drawing architectural wood casework, accessible ramp, and interior stair details. Lucia Dudorova continued many of these drawings at Steris Isomedix Services by contributing to many similar drawings for the organization, as well as other details including exterior concrete ramp and stair details, as well as concrete plug rebar details in a three-dimensional model. Her most recent work at Harry & David, LLC gave her the opportunity to work on the overall building floor plan, the dry storage/assembly/loading area plan, and the ground floor life safety plan.
Lucia's quest continues by exploring undiscovered areas of architecture with an artistic eye and a practical mind of engineering knowledge. She is excited to begin new projects that will employ her excellent drafting and drawing alike.