Tomás Doncker and The True Groove All-Stars Finish 1st Leg of The Black Magnolia Project Tour At The Yusef Komunyakaa: A Celebration Saturday May 11th, 2019 at NYU
Tomás Doncker and The True Groove All-Stars finish the 1st leg of their Black Magnolia Project Tour by performing at an all day Gala Celebration/Tribute to Yusef Komunyakaa on Saturday May 11th, 2019 at NYU Kimmel Center For University Life 7-9 PM EDT. Following their highly anticipated performance, there will be a reading by world renowned poet Yusef Komunyakaa with opening readings from Hermine Pinson, Gregory Pardlo, Tyehimba Jess, Sharon Olds.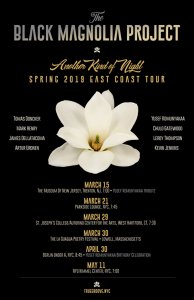 Yusef Komunyakaa is an American poet who teaches at New York University and is a member of the Fellowship of Southern Writers. Komunyakaa is a recipient of the 1994 Kingsley Tufts Poetry Award, for Neon Vernacular and the 1994 Pulitzer Prize for Poetry. He also received the Ruth Lilly Poetry Prize.
Tomás Doncker is an American musician, and the CEO True Groove Records. In 2011 CNN credited him with creating a new genre, Global Soul. He is best known as the lead guitarist in James Chance and the Contortions
Tomás Doncker & The True Groove All-Stars, along with Pulitzer Prize Winning Poet and NYS Poet Laureate Yusef Komunyakaa have just released their highly anticipated new album The Black Magnolia Project, which is now available worldwide, and this evening marks the final 1st leg performance of their amazing tour.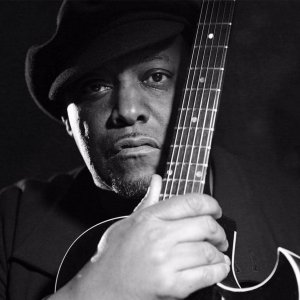 Don't miss this amazing opportunity to see/hear Pulitzer Prize Winning Poet Yusef Komunyakaa at this free event that is open to the public. The Kimmel Center for University Life is located at 60 Washington Square South Suite 405, New York, NY 10012
For more information go the the event page of Facebook: https://www.facebook.com/events/294179151453300/
Follow Tomás Doncker on the web:
Twitter @tomasdoncker
Soundcloud: https://soundcloud.com/tomasdoncker
Facebook: https://www.facebook.com/TomasDonckerMusic/
"The Black Magnolia Project" on Spotify:
https://open.spotify.com/album/0PThKk5FT883IKrYyeknE3?si=RFfwFwcHSzO0ZRdJb6Y3hA