Omar Kamal "The Palestinian Frank Sinatra" To Appear At The Appel Room Live At Jazz At Lincoln Center October 18th, 2021
"Right After Sinatra. Frank Would Have Loved Him!" – Quincy Jones
Omar Kamal, also known as "The Palestinian Frank Sinatra" will be performing Live At Jazz at Lincoln Center in the Appel Room on Monday, October 18th, 2021.
Omar Kamal is a globally recognized singer, composer and producer. A diverse range of multicultural influences have given him a rich and varied taste in music ranging from Swing kings like Frank Sinatra to Pop legends such as Michael Jackson, and of course Arabic greats such as Mohammed Abdelwahab and Fayrouz.
Omar performs a variety of genres in a number of languages, plays his own instrument, and composes his own music. All these components make Omar one of the most authentic and open artists to emerge from the region in years.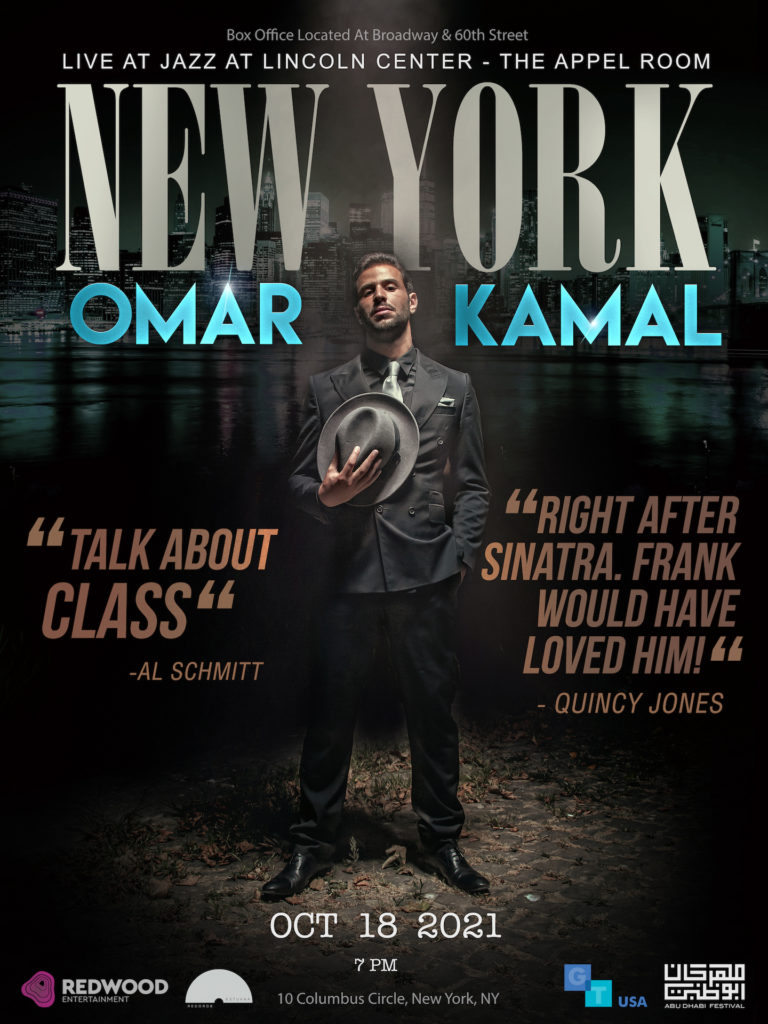 Since the launch of his album and career, Omar Kamal has had an incredible run in a short period of time. Dubbed as the Arab Frank Sinatra, a standout vocalist and pianist with a natural gift, Omar Kamal became a household name with viral coverage from esteemed international publications such as Middle East Monitor, France 24, BBC World, NPR, Reuters, CNN, Al Jazeera English and more from the Middle East's most influential media platforms, MBC, Al Arabyia, CBC and Gulf News, to name a few.
Get your tickets for Omar Kamal performing at the Lincoln Center on Monday, October 18th, 2021, here:
Visiting Presenters — Jazz at Lincoln Center
The official website for Omar Kamal may be found at https://www.omarkamalglobal.com