"The Amalgamation of Two Powerhouse Women On the Eve of the 35th Anniversary of TRAX Records"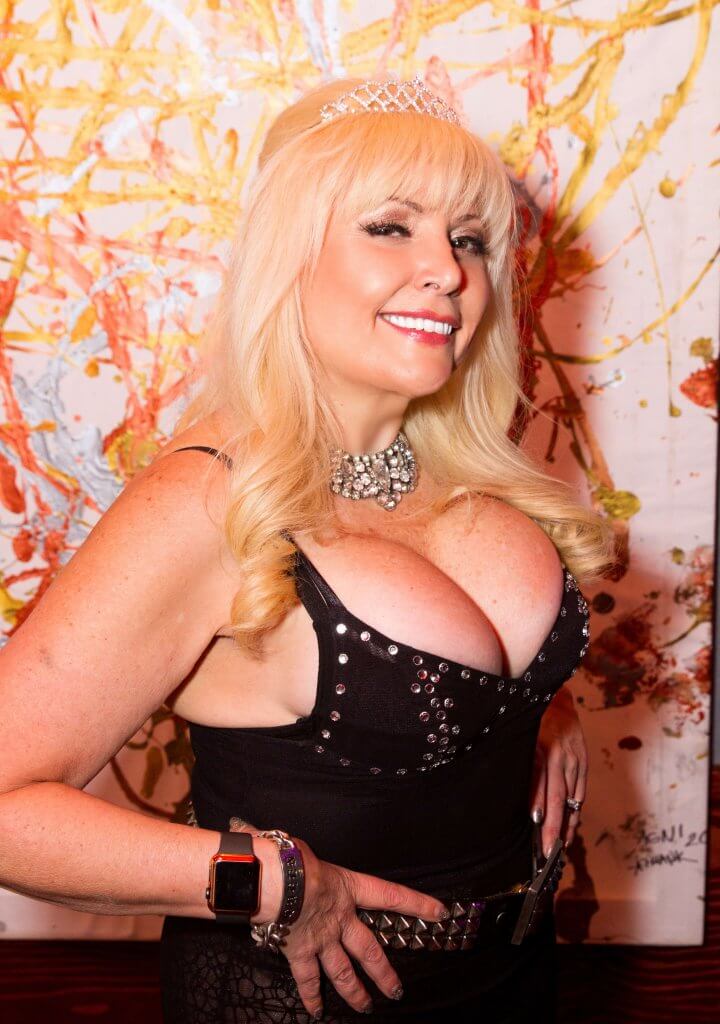 President of the explosive House, internationally recognized, TRAX Records, Rachael Cain, known as Queen of House and as singer Screamin' Rachael, and influential rock star journalist, and A&R for the label, Eileen Shapiro have joined forces on the eve of the the label's 35th Anniversary in an attempt to take over the planet or at the very least the world of music.

TRAX Records has been The fore-runner and most influential force regarding House music. Based out of Chicago, TRAX was the first label to put a DJ on the record causing a millennium effect on dance parties forever. It caused the fans to come out for the DJ's instead of the singing artists. TRAX is an unapologetic progressive label with a Hip House flavor. 

Rachael Cain,  the President of TRAX Records, has a long time, successful career in the music industry. Dubbed by Billboard Magazine, the "Queen of House Music", she has been one of the most influential and instrumental people in the rise of House Music. Rachael has worked and toured with artists including, George Clinton, Melle Mel, Afrika Bambaataa, Marshall Jefferson, Colonel Abrams, and many others. She was also part of the Club Kids scene in New York, and has been in countless documentaries and films. As a singer and actress she continues to appear frequently on the scene as well as actively running the label.


Eileen Shapiro has recently been announced as an A&R rep for TRAX Records. She is the co-founder of World Star PR, along with TV host Jimmy Star, a progressive and innovative public relations conglomerate. Mostly Eileen is an orgasmic entertainment journalist, currently writing for over 40 publications, consisting of some of the most influential in the world including Buzz Feed, Hype, Get Out Magazine, Louder Than War, Music News, Classic Pop, Celebrity Cafe/Stars and Celebs, and The Hollywood Digest. Aside from being a best-selling author, she has interviewed artists/celebrities including: Boy George, Diana Ross, Dionne Warwick, Emma Stone, Annie Lennox, Adam Ant, Brooke Shields, Jennifer Hudson, Jennifer Nettles, Cyndi Lauper, Spandau Ballet, just to name a small few.


Together they have announced several vigorously illuminating projects to be launched in 2019, including a joint venture and collaboration of TRAX Records and hip hop iconic mastermind Doctor Dre, the original VJ of Yo! MTV Raps. The project promises to be of a life changing, astronomical status possibly impacting the future of both Hip Hop and House music. They are here to give you a party. As Doctor Dre says, "Give dance a chance."…."Check this out." Stay tuned for Event Level Music.

One of the first releases of the new year is set to be an astounding house mix called "Common Ground", written by Mike Greenly, Gil Polk, and Sam Stevens. The track has a relevant message which has served as the theme of Prime Minister Theresa May's recent Christmas speech. "Common Ground" was remixed by world famous DJ Tony Moran, and features U.K. Solo artist of the year, Sam Stevens.

Rachael and Eileen are scheduled to appear at the massive charity event for "Meals On Wheels", on February 10th, 2019 at the Mark DeAlwis Salon, where Rachael will perform her newest single, "I Am House". They will be joined by Randy Jones, from the original Village People, Doctor Dre, Michael Musto, Sam Stevens, Ari Gold, Tym Moss, and a host of others. It will include performances, a fashion show and an art exhibition featuring world renown painter Olga Perry. DJ Ian Ford will supply the music. Producers of the event include celebrity hair designer Mark DeAlwis and celebrity photographer Billy Hess.

Further projects and events will be announced later this month, and as the year progresses all culminating in the 35th Anniversary of TRAX Records.