Wendy Stuart Kaplan Hosts TriVersity Talk! Sunday At 7 PM ET On Facebook Live with Featured Guest James Angelo Campistrous
Wendy Stuart Kaplan and Steven Bloomer-Teague will be hosting TriVersity Talk this Sunday at 7 pm ET on Facebook Live with featured guest James Angelo Campistrous.
TriVersity Talk is a weekly web series with featured guests discussing their lives, activism and pressing issues in the LGBTQ Community. With TriVersity Talk!, the goal is to laugh and learn.
TriVersity Talk! Is pary of TriVersity's ICARE Initiative. ICARE stands for Increasing Community Awareness through Relevant Education. ICARE Programs are generously funded by The Greater Pike Community Foundation.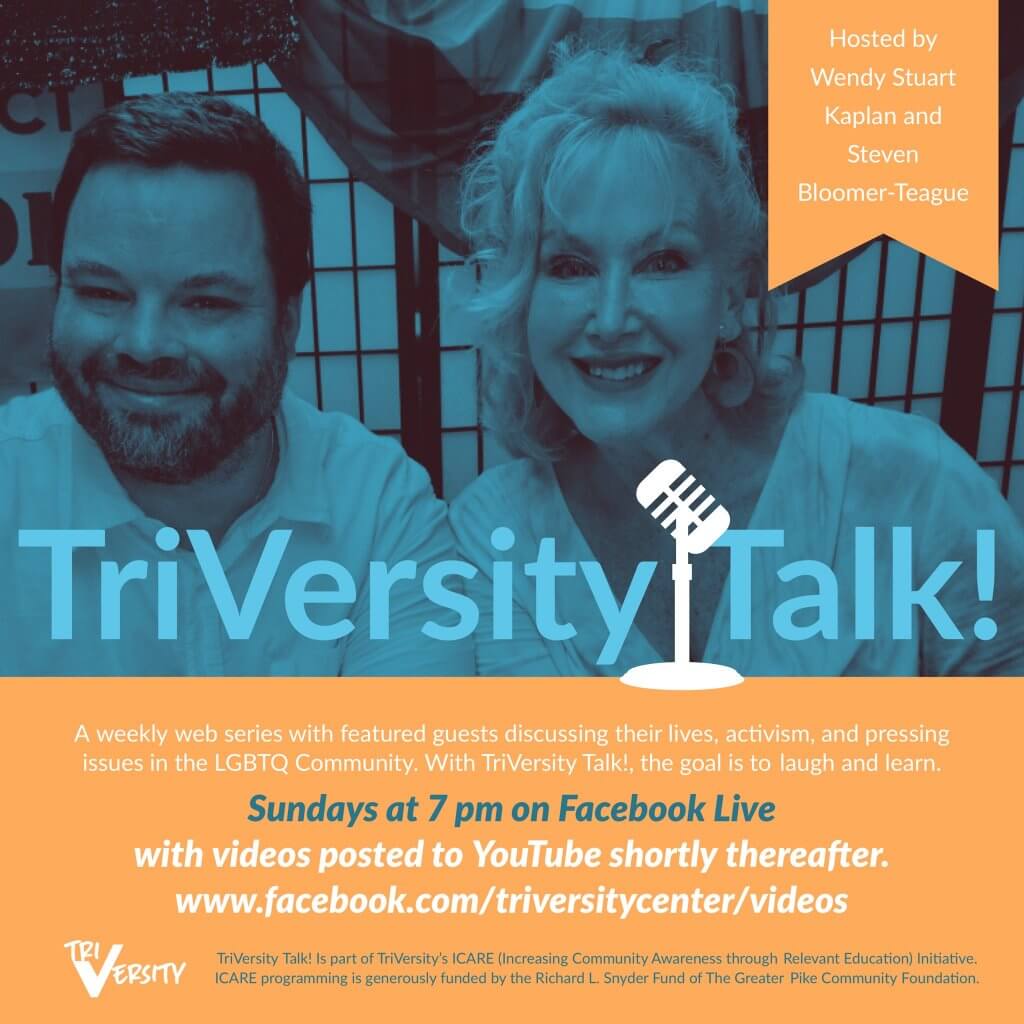 Wendy Stuart Kaplan has over 40 years working as an activist in the LGBTQ Community and is a co-founder of TriVersity.
James Angelo Campistrous will be the featured guest this Sunday at 7 pm ET on Facebook Live. James is an LGBTQ Activist, Nurse, Award Winning Ballet Dancer, Skater, Choreographer, Event Planner, Decorator, Color Guard Choreographer, and a truly DYNAMIC person
Watch TriVersity Talk! Live on Sunday Night at 7 PM ET here:
The official website for the TriVersity Center may be found at https://www.triversitycenter.org