Writer/Director/Producer Chase Watson Launches IndieGoGo Campaign For "Metal Heavy" Movie
"If you liked BOHEMIAN RHAPSODY and THE DIRT you are going to love METAL HEAVY about a LA Rock Band's Journey to stardom…." 

Writer/Director/Producer Chase Watson (who started his career with a role in Bill & Ted's Bogus Journey) has just launched an IndieGoGo campaign for his highly anticipated short film Metal Heavy. Be a part of music/film history and join the team today by supporting our new crowdfunding project. 

Metal Heavy is about a local Rock Band as they struggle to make it in the music industry and try to become the biggest band on the Sunset Strip. 

The music will have a 1980s Van Halen kind of sound mixed with the current 2019 Heavy Rock music for the film. The Soundtrack is absolutely amazing and will feature some of the best guitarists you have ever seen!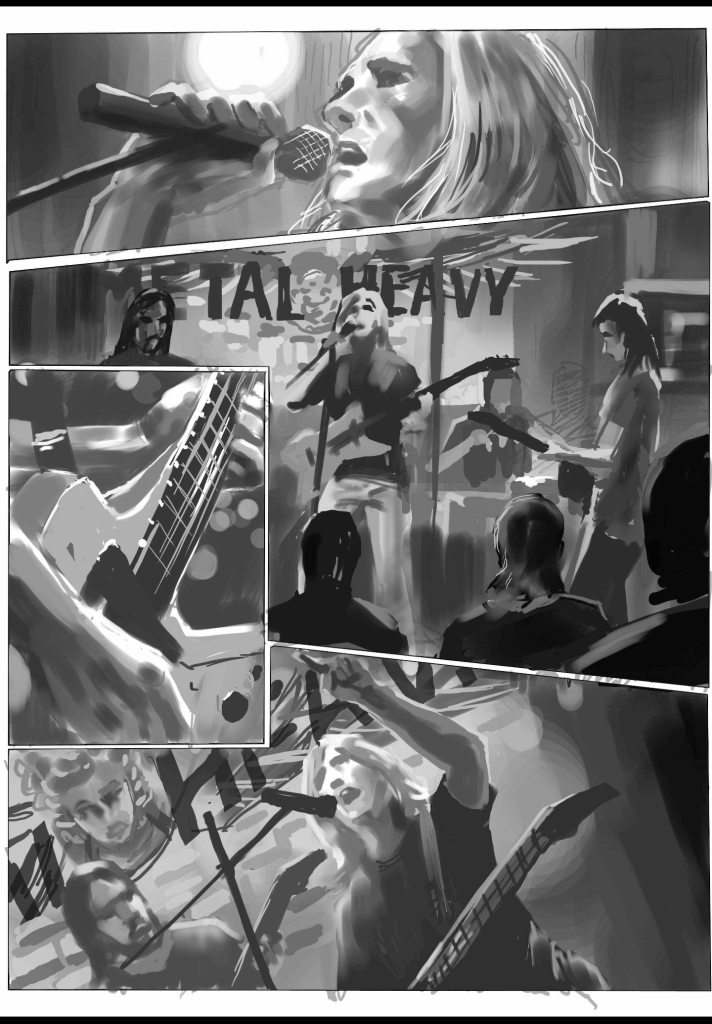 Director Chase Watson's Statement About Metal Heavy:

You've seen the recent movies about rock bands, but what does it take to make it in a heavy rock band today in the year 2019?
Metal Heavy is the story of one group of musicians who are committed to their music and trying to make their way in the world, trying to make their niche on the sunset strip and all along the way dealing with band mates, hangers-on and groupies.
Hollywood is an unforgiving place, a place where opportunities are scarce and where even the smallest mistake can cost you your career.
For those who are trying to make it, the struggle may at times seem never-ending. There is always some new challenge ready to arise, some other formidable obstacle. Actors, models, musicians, and other creatives work to achieve fame, but once they do, it is often just the beginning.
Metal Heavy is a film that is perfect for the moment, playing on people's desire to see more of fame and more of Hollywood in 2019, taking a behind-the-scenes look at what it takes to make it in the most competitive industry in the entire world, a story as expansive as life itself and yet in moments also as small as the snap of a selfie.
Sometimes life in a band can be all about booking their next gig, having fun, and keeping it real.

Join the Team by contributing to the Metal Heavy IndieGoGo Campaign here:

https://www.indiegogo.com/projects/metal-heavy-proof-of-concept-short-film#/

Watch the IndieGoGo introduction video for Metal Heavy here:

https://youtu.be/7LOs4Ic4zPY

Visit the official website for Metal Heavy Movie here: https://www.MetalHeavyMovie.com
For interviews and more information contact worldstarpublicrelations@gmail.com